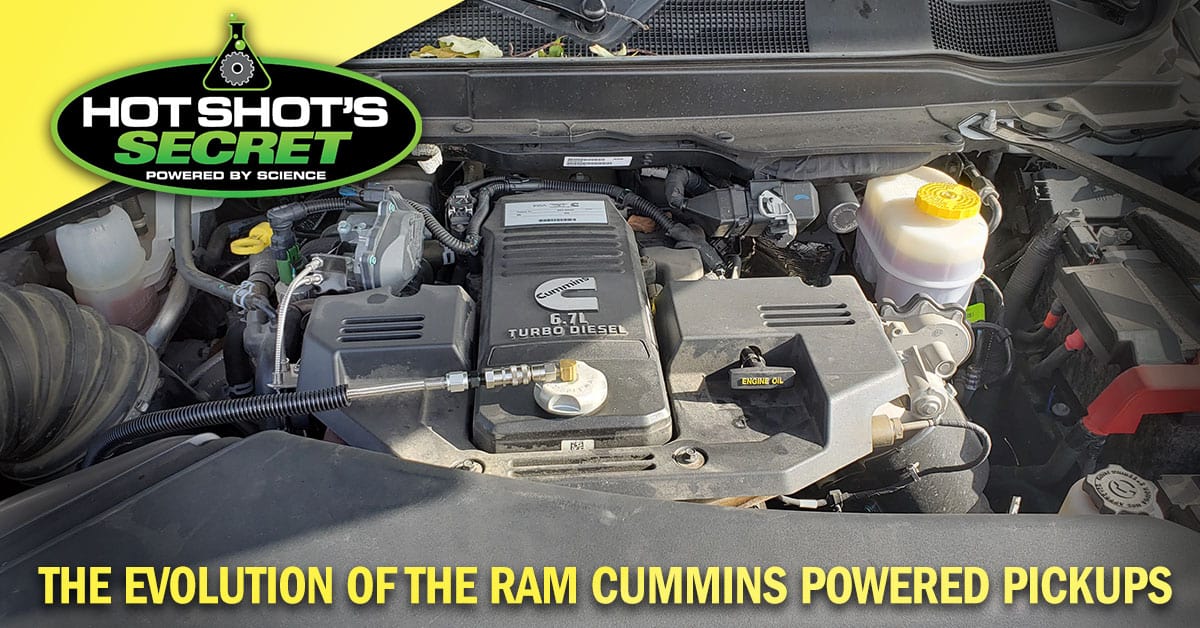 September 17, 2021
Most of the major engine manufacturers out there have come a long way since their inception. For Cummins, they have come lightyears from where it started. One of the most popular company partnerships started over 30 years ago between engine manufacturer Cummins and pickup designer Dodge with its Ram line of heavy-duty trucks. Beginning with the 5.9-liter engine and making our way to the new 6.7. We'll discuss what major changes have been made over the years.
First Generation Dodge Cummins
In 1989, the first 5.9-liter Cummins B-series engines were stuffed into the Ram trucks. The original design from 1989 to 1993 started with a 5.9-liter engine, twelve valves, and a VE rotary injection pump. The "VE" trucks as we know them are quite popular. Although they aren't capable of huge horsepower due to their fuel injection limitations, they still make for great running trucks.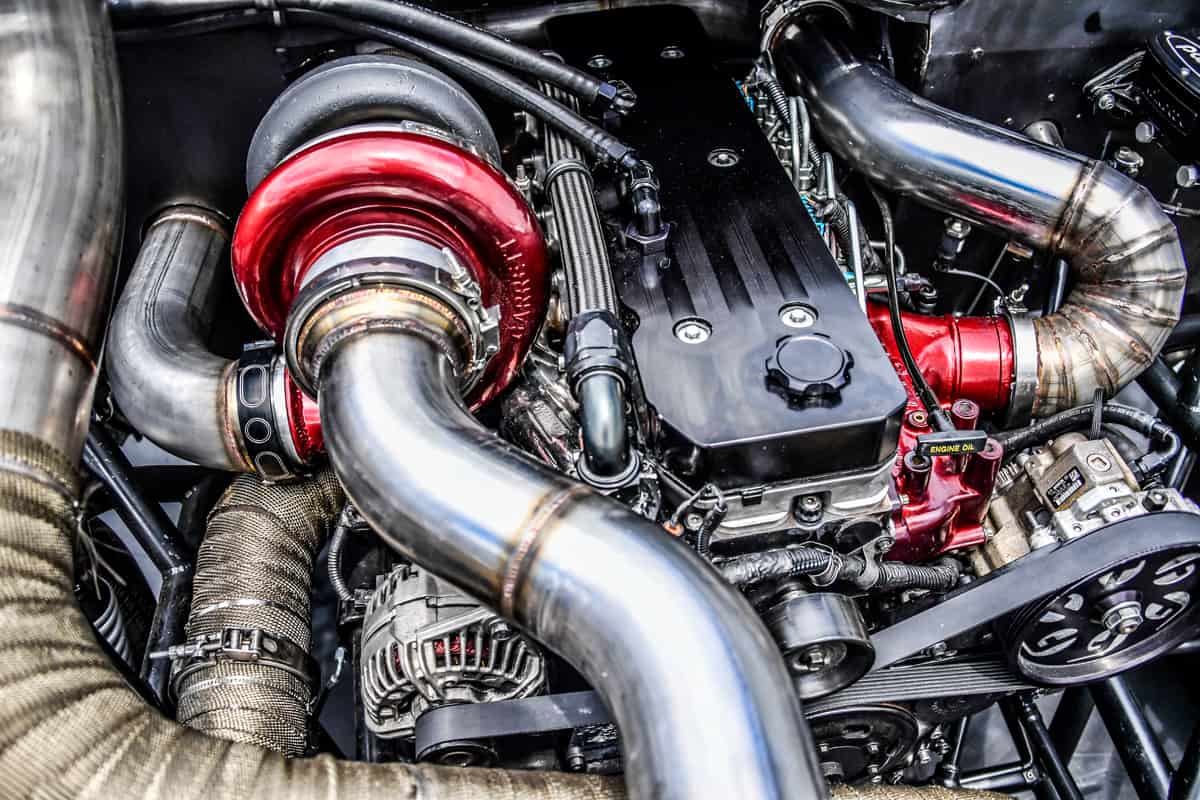 Cranking out 160-horsepower and 400 lb-ft of torque, the early 5.9 engines wouldn't exactly set the world on fire if ever on a dyno. People have been known to monkey with this injection system and make quite a bit more power but again, this is a limited platform. Moving on, we make our way to probably one of the most popular editions of this engine.
Second-Gen: P-Pump Cummins
In 1994, still using the 5.9-liter displacement and twelve valves, a change was made to lose the VE pump. Instead, these engines would see a P-7100 pump. This was done to meet new emission standards. Better known as a "P-Pump", these pumps are extremely popular due to their mechanic operation. This allows truck owners to modify the pumps, create more fuel into the engine, turn more RPMs, etc.
Although these engines in stock form only produced 175-235-horsepower and 440-460 lb-ft of torque from the beginning, this fuel injection platform is used in some of the most powerful diesel motorsports engines out there today. With engines today making over 2,500-horsepower, over 3,000 lb-ft of torque (sled pulling engines), the "P-Pump" is done right.
Here is where things make a significant change. Cummins wanted to keep up with the times and move towards electronics. They made the risky decision to remove the P-Pump and in 1998.5, the VP44 injection pump was born. Moving their way to a 24-valve engine for the mid-1998 model year, in stock form, these engines produced 235-245-horsepower and 460-505 lb-ft of torque.
Third-Gen: 24 Value 5.9L Cummins
The 5.9L ISB Cummins were stuffed in Ram trucks from 1998.5 to 2002. These are probably the most unpopular platforms because these new fuel injection pumps rely so much on fuel pressure that they don't survive normal activity due to a lift pump issue. The factory lift pumps weren't enough to keep the injection pumps alive and they ended up being a nightmare.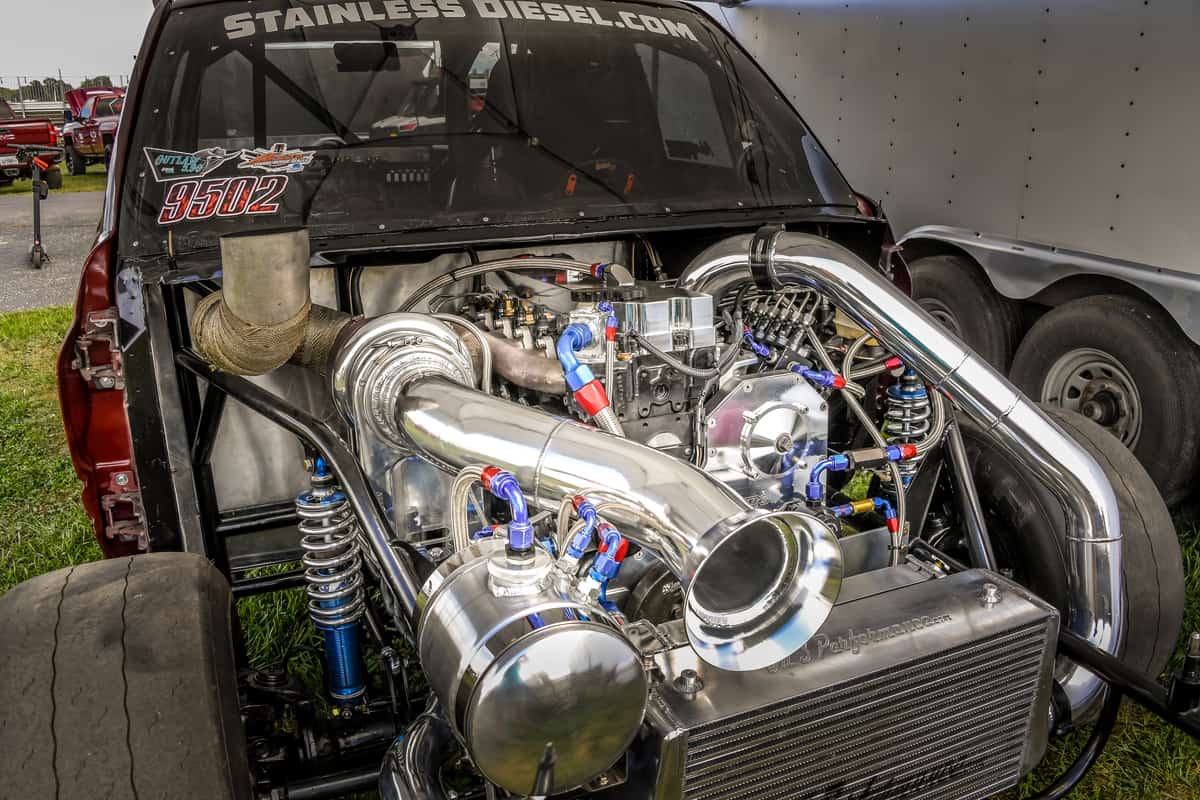 Now, with a good fuel system supporting this pump, you're in good shape. But, to buy a new truck and have to start modifying it to stay alive, maybe they could've done without. This series of engines isn't completely doomed. It can be taken care of and make a substantial amount of power and torque, but there aren't many fans of the VP44 out there. One to mention would be Johnny Gilbert of Stainless Diesel. For years they pushed the VP44 pump to its limit trying to make as much power as possible and go as fast as he could on the racetrack.
Fourth-Gen: Electronic Controlled Cummins
Once again, moving into the later years Cummins got rid of the VP44 and moved into a high-pressure common-rail pump from 2003 to 2007. The CP3 equipped engines were backed by 24-valves and made 305-325-horsepower and up to 650-lb-ft of torque. These engines would forever change light trucks.
In terms of performance, these engines finally saw another power-capable fuel injection system that was controllable via the ECM. Although this was the last year for the legendary 5.9-liter engine, its predecessor was impressive, to say the least. In 2007.5, in came the new guy at work. The 24-valve, 6.7-liter engine.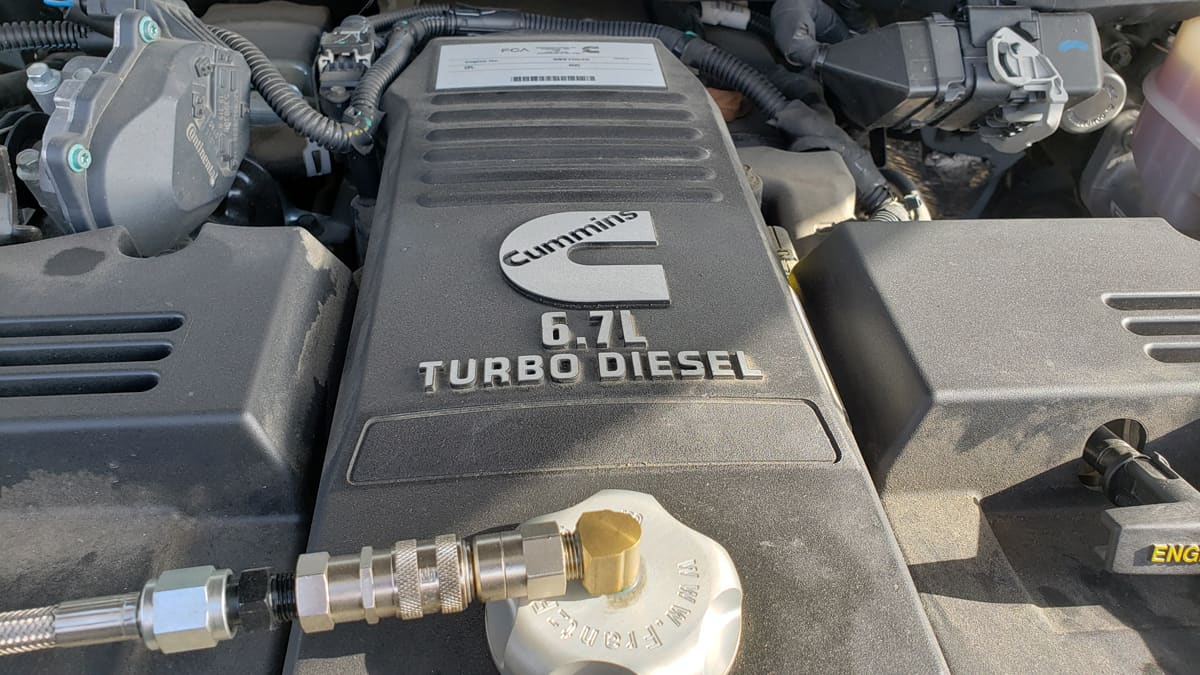 Upping the Displacement with a 6.7L
This paved the way for future diesel engines as the 6.7 would be the first of its kind with Diesel Particulate Filters (DPF) and catalytic converters for the now even more strict EPA regulations. This series of engines went on from 2007.5 to 2015 and made up to 385-horsepower and up to 865 lb-ft of torque.
Featuring the same CP3 style injection system, these engines were very similar to the 5.9 but with more horsepower and torque. At this time, all of the major diesel engine manufacturers are pushing these engines as much as possible. Everyone wanted the most power, it was a battle for the biggest torque, but in 2016, it was Cummins to break into 900 lb-ft of torque range.
As EPA regulations became stiffer, making these engines make more horsepower and torque had to begin getting harder, right? The 6.7 continued on into the Ram trucks and in 2019 they broke into the four-digit torque range. They had won the race to 1,000 lb-ft of torque. It has been said that the company wasn't even planning on having that kind of output originally. After they ran the numbers and saw how close they were, that put 1,000 lb-ft on the to-do list.
When you look back at 1989, these engines have come so far. Even with emissions and regulations, these engines continue to persevere. No matter the roadblock, Cummins wanted to be out front with their Ram partners. Although the Ram's had surpassed the 1,000 lb-ft mark, that didn't come without problems.
The tried and true CP3 injection pump had been replaced by a CP4 pump. While they look very similar, the CP4 has very low capabilities when compared to the CP3. Not to mention, they had a ton of failure with these pums. In '19, the High Output Cummins engines were increased to 400-horsepower with that 1,000 lb-ft of torque.
Other engine improvements include the compacted graphite iron (CGI) engine block, revised camshaft, and cylinder heads, as well as new exhaust valves, springs, and rocker arms. In 2020, no major changes occurred on these engines. It was 2021 where the CP4 pumps were removed.
Due to a high failure rate, the Bosch CP4 high pressure pump was replaced with the CP3. Peak output for the High Output models are at 420-horsepower and a monstrous 1,075 lb-ft of torque. With the 6.7 engine equipped with a stronger block, revised rotating assembly, and it is all backed by the CP3, where do they go from here?
Here are some products and bundles to get you started!