Getting a Rebate Is as Easy as
1 – 2 – 3
Current rebate offers:
16oz OR 1qt Everyday Diesel Treatment (EDT)
$5.00 Rebate.
16oz OR 1qt FR3 Friction Reducer
$5.00 Rebate.
Step 1: Purchase
Purchase eligible product(s) at a retailer or dealer location. Limit two submissions per name, per household. Refund may not exceed $10.00. Online purchase(s) are not valid for this promotion. We apologize for any inconvenience.
Step 2: Submission
Options for submission include (choose ONE):
Fill out the form below completely.
Email the following information: name, address and photo of your original, dated, store-identified receipt showing purchase of eligible product(s) to rebate@hotshotsecret.com.
Mail the requested information via the U.S. Postal Service to:
Numbers Up, 470 Olde Worthington Rd. Suite 200 Westerville, OH 43082.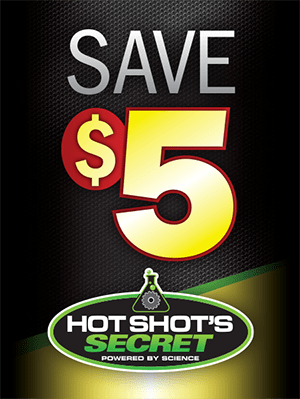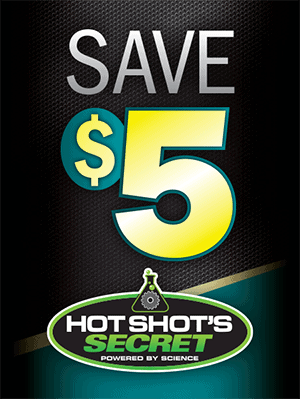 Step 3: Receive Reimbursement
Due to the large influx of rebate submissions, please allow 4 – 6 weeks for your rebate reimbursement to be mailed to you. Reimbursement will be in the form of a check. We are not responsible for incorrect addresses we receive, nor are we responsible for lost, damaged or stolen reimbursement checks. For any questions regarding the status of your rebate, please email rebate@hotshotsecret.com or call 614-915-3518.
For help regarding the submission of your rebate, product availability or questions regarding the use of the product, call 800-341-6516. To learn the status of your rebate payment, please call 614-915-3518.