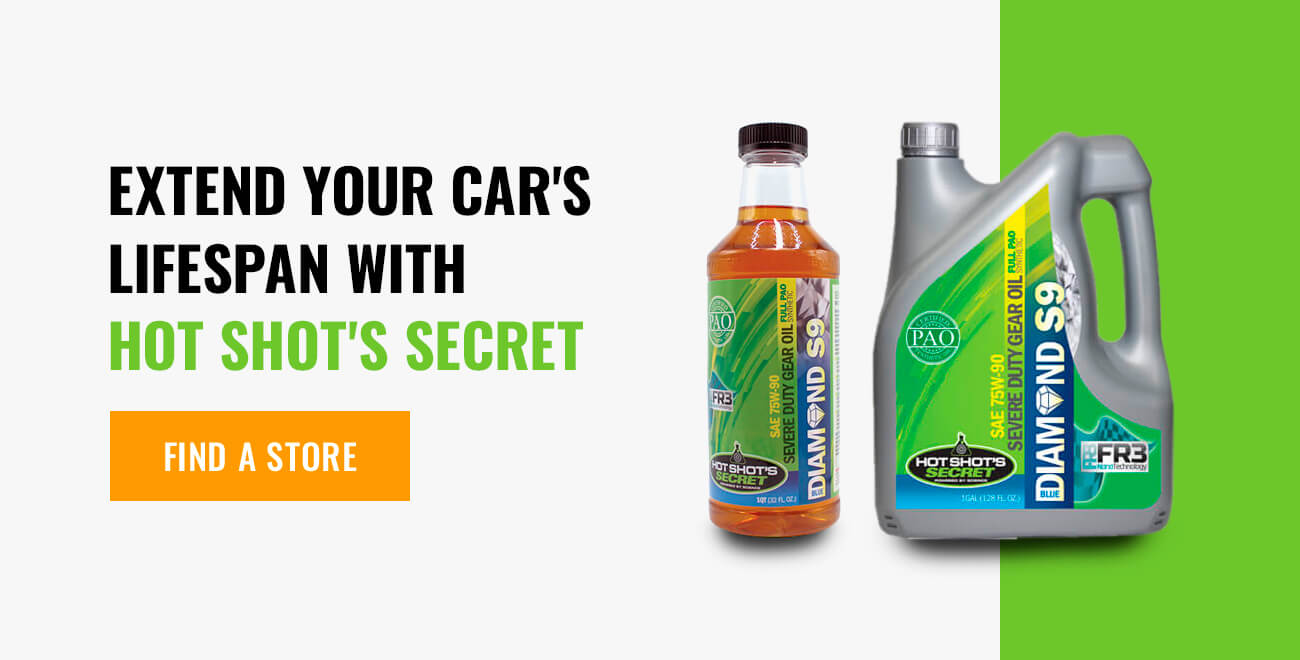 Extend Your Car's Lifespan With Hot Shot's Secret
Your vehicle's health is vital. We at Hot Shot's Secret have got you covered. Both of our gear oils contain our patented FR3 Nano Technology, a key component in our products' ability to reduce wear and increase film strength. Longer intervals between oil changes mean you'll save money at the shop. 
Our Adrenaline Racing Gear Oil is made to withstand the extreme conditions of racing. It works by lowering the operating temperature of your gear system, which improves thermal stability and reduces shearing and friction. Plus, it's Dyno tested and track-proven to deliver the ultimate in racing performance.
Our Blue Diamond Severe-Duty Gear Oil is intended for any heavy-duty application, from agriculture to semi-trucking. Its additives are based on 100% poly-alpha-olefin (PAO) Group IV and Group V synthetic oils, so you can rely on it to provide consistently high performance.
Want to try it for yourself? You can get our gear oils directly from our site or browse our other products to see more science-backed solutions.