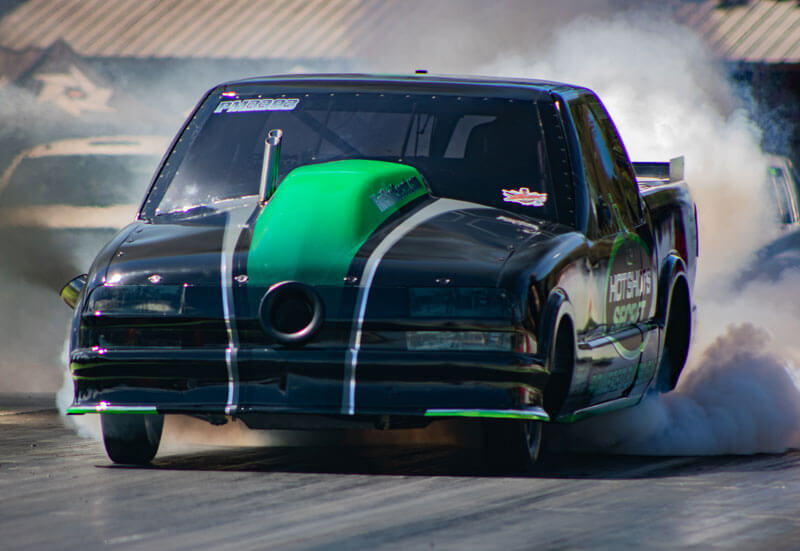 February 26, 2021
Here at Hot Shot's Secret, we put countless hours of research and development into every product we offer. When we decided to offer a racing oil it had to meet some very tough standards, Adrenaline Racing Oils were formulated for the toughest applications in racing. The formulas are 100% pure synthetic using only Group IV base oils. The infusion of our patented FR3 Nano-Technology and high zinc additive package extends the performance and anti-wear protection to levels unmatched by any other high zinc oil on the market. The result is a racing engine oil that has increased oxidation and thermal stability, deposit and sludge prevention, reduced oil breakdown, longer drain intervals, high wear resistance and horsepower gains.
We can run tests in the lab, on the dyno, work out what will happen on paper, but the proof is in real-world testing. We have always heard racing giving our oils high praise, but to see it first hand is really gratifying and matters the most. To start the 2020 race season Firepunk Diesel worked with D&J Precision Machine to build the "Executioner" to power the Firepunk Diesel / Hot Shot's Secret S-10. In 2020 the team put over 100 passes on the 3200+ horsepower engine with only valvetrain issues. To gear up for 2021 the engine went back to D&J to get refreshed and a few horsepower upgrades. When tearing about the engine the guys and D&J couldn't believe how well the oil protected the engine. They could still see the marks from assembly on the bearings and the factory coating was on everything still, it was just amazing. Watch the video to see it all.
Watch the teardown and refreshing of D&J Precision Machine Executioner for the Firepunk Diesel Hot Shot's Secret S-10 after the first 100 passes. The images of the engine parts speak for themselves.