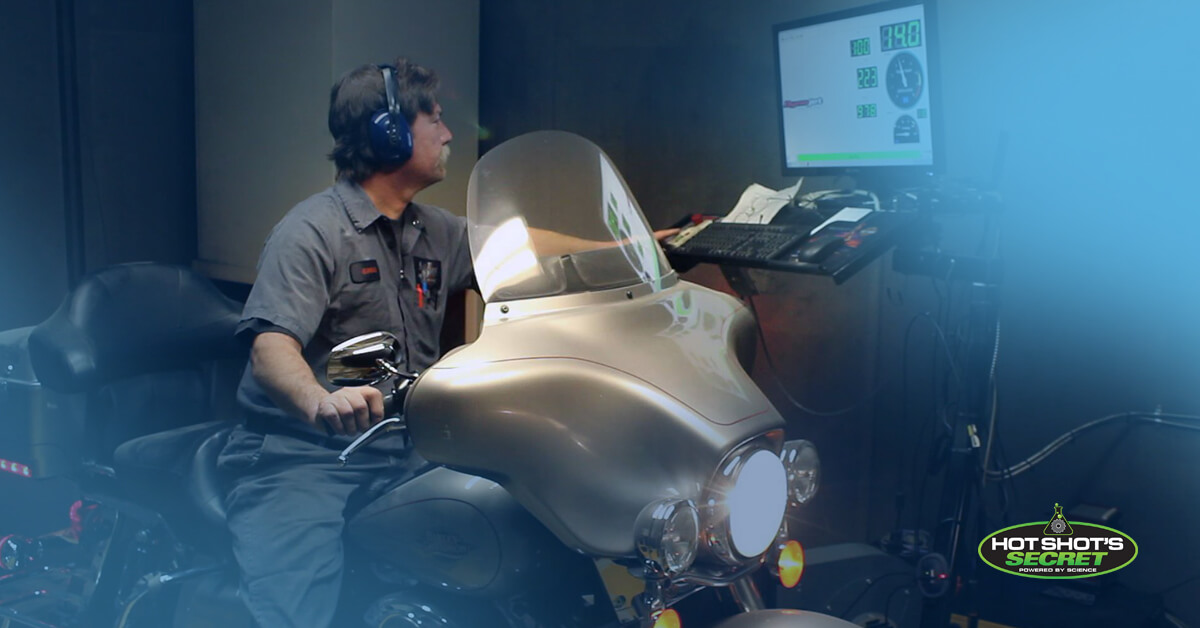 June 27, 2019
Easy Tips to Keep Your Bike, and Your Ride, Safe and Enjoyable
"Riding is a fun experience, a hobby and a sport that can't afford short cuts. If the bike needs something, do it. And if you can't afford to do it, park it until you can. Be prepared, and confident in your equipment, so you can have fun riding."
Ever notice the awesome transition on the roadways when the weather starts to hit around 60 degrees (maybe even 50 for the die hards)? After being cooped up inside for the winter and the bike stored in the garage for the past months, the motorcycles start taking to the streets. An awesome sight to see as not only the validation that spring weather has returned, but a great sign for the summer riding season to come, with the sunshine and wind in the faces of those cruising their way up and down the highways on two wheels.
And for someone never blessed with the ability to keep his two wheels upright, instead laying it down nearly every time I ride (haven't tried again since my last attempt concluding at the ER), this author grows green with envy for all the Harley's on the roads and dirt bikes flying over the triples. Below is some advice from far more seasoned riders to help keep your bikes road (and track)-ready all season long.
ABOUT SOUTH EAST HARLEY:
Dave Baumgardner, General Manager of South East Harley (Bedford Heights, OH), runs a destinational Harley-Davidson shop founded over 70 years ago by Paul Meyers, Sr. and remains a family owned business to this day. "We have a 4-building campus here just outside of Cleveland," says Dave. "Our Harley-Davidson shop runs out of the original building in this location, built in 1972." In the 1970's, corporate H-D also had a golf-cart division, that has since been defunct, but the Meyers family reign has continued the legacy supporting golf cart needs for the Lake Erie islands, Put-In-Bay and Kelleys Island, golf courses throughout Northeast Ohio among other well-established Club Car clients. The shop supports around 5,500 golf carts in the area. The third building of the complex houses the Used H-D business and their building #4, built about five years ago, is a restaurant and bar aptly appointed as South East Gears and Cheers.
"We have 'bike nights' here every Tuesday night, for upwards of 200 seats in the house. We have 5 garage door openings that open to another 200 outdoors," says Mr. Baumgardner. "We also have a historic functional Diner car within the Harley dealership serving breakfast and lunch for our customers and the surrounding community. Plus we host our annual Ferrari Night in late June. It's just a big ole customer appreciation party that often (weather permitting) draws upwards of 5,000 in attendance. 2019 is our 30th Ferrari Night event."
"I like anything with steering wheels and handle bars!" says Dave. "I've been riding bikes since I was 13-yrs old. Riding is my golf game; it's my sport, my passion and what I love to do. I also get to make my living at what I love to do, and not 'working a day' in my 68-yr-old life." Dave gets to enjoy the perks of combining heart and pocketbook, with a new bike every year, sporting in the riding season his 2019 Street Glide Special. "I always used to ride a Road Glide or an Electra Glide Ultra Limited. My new daily rider this year is the Street Glide with a lower center of gravity. Same motor and saddle bags, with a little more hot rod look to it," says Dave, "and I have my full size bike for my rides to California, Sturgis and wherever I decide to go."
Bikes just like cars and trucks have come a long way in their mechanical design and reliability. Longevity has also come a long way in the lifespan of mechanical designs as well, both by manufacturer and owners now realizing the benefits of proper maintenance to keep their vehicles on the road.
ENTER HOT SHOT'S SECRET:
Not only the V.P. of Operations at Lubrication Specialties Inc., but also a customer, Brett Tennar is a fellow 'biker' that recently worked with Baumgardner, testing the effects of Hot Shot's Secret FR3 Friction Reducer in bikes. Hot Shot's Secret and South East Harley joined forces in a series of dynamometer tests to seek out more horsepower and torque changes on two Harley-Davidson motorcycles.
.
"I just love the peace of mind when out on the road," says Brett. "I take care of my bike so I can enjoy my ride. And these tests provided some amazing, hopeful and gratefully expected results. I know when my bike is in good hands so am I, and I am able to enjoy myself… just to get out and it helps clear your head. I got back on a bike when a bunch of friends had bikes, and other than riding dirt bikes as a kid, it's something I hadn't tried again in a long time. I've been back in action since 2004 and loving my short rides as well as my longer trips to Sturgis, Vegas and hoping soon to tour the UP of Michigan."
Brett first bought a Sportster to reenter his biking interests, but after a year realized he was going to have to replace it with a 2009 Electra Glide Classic for the full touring trips. Brett's wife joins along on her 2015.
Tennar pours some FR3 in both his bike's engine oil and transmission fluid. "FR3 helps the bike run a bit cooler," says Brett. "When we are sitting at a traffic stop or somewhere in idle, that's when these air-cooled bikes start heating up. The Hot Shot's Secret products help reduce the heat transference, quiet down some of the engine noise and smooths out the transmission shifting." FR3 can also be helpful in horsepower and gains in torque as well.
Brett easily recognizes the special sciences in the Hot Shot's Secret products, and the benefits rewarded in his ride. "A big part of these products are the nano carbons included in Hot Shot's Secret compounds. These carbon balls are filling the nooks and crannies of the engine parts providing enhanced surface barriers and protection. Especially on start ups," says Tennar, "since bikes are not as often used as a daily driver like a car, the starting process is the most abrasive. Hot Shot's products helps reduce the wear and tear of the process, after a bike has been sitting in between rides."
In his fuel treatment, Tennar uses the Hot Shot's Secret Gasoline Extreme regularly. "It helps keep the fuel injectors clean and in top notch condition," he says. "and I fill the tank with Gasoline Extreme at the end of the season to help prevent condensation and rust building up in the fuel tank itself. I run the bike for five or 10 minutes to let the Gasoline Extreme run through the entire fuel system before she sits for long term storage."
"These bikes aren't getting any cheaper" says Brett, "and I use this stuff so I can keep the bikes I have for many years to come."
As Tennar's home base in Ohio, the early season rides sometimes require a trailer for the bikes, and a longer travel to find nice weather. Each March for example, Tennar straps down the bikes and heads to Daytona Bike Week. Taking further advantage of Hot Shot's Secret additives, Tennar uses an array of diesel treatments in his 2018 Duramax dually 'toy hauler.' "I use everything," he says. "From Diesel Extreme for the bi-annual deep cleans in the motor, to Everyday Diesel Treatment for the full time protection in every fuel fill-up, to using the Blue Diamond Engine Oil in congruence with the Franz Filter bypass system to help remove contaminants and lower DPF regens."
FR3 and H-D TESTING RESULTS:
"In the testing we saw great results adding FR3 to our oils in the bikes," says Baumgardner. FR3 improved in the horsepower and torque of each motorcycle in the testing.
Hot Shot's Secret FR3 had a noticeable effect on the performance of both test motorcycles. Test #1 showed an increase of 3.21 in horsepower and an additional 3.39 ft/lbs of torque, an increase of 3.3% and 3.2% respectively. Test #2 proved an increase of 1.62 in horsepower and an additional 1.22 ft/lbs of torque, an increase of 1.8% and 1.1% respectively.
The additional transmission evaluation on the 2015 Harley-Davidson Road Glide Special FLTRXS after baseline and product trials during Test #2 showed a reduction of .62 horsepower and an increase of 1.41 ft/lbs of torque, -.69% and 1.32% respectively. FR3, the tested product, improved both the horsepower and torque of each motorcycle in every dynamometer test. When added to the transmission, horsepower increase was negligible over baseline results, but torque was noticeably increased.
Click to see complete details on the H-D FR3 dyno testing.
BEFORE YOU GO, 4 EASY MAINTENANCE TIPS FOR YOUR BIKE:
Straight from the service shops, our experts offer a few tips for simple and preventive maintenance:
Safety Check: Visually inspect for hazards. "Just like being a pilot of an airplane, when piloting a bike," says Baumgardner. "You must have proper command, respect and understanding of a bike. And if you do not, not only in riding capability but also upkeep and understanding of the maintenance required to stay safe, you should take the car."
Change the Oils (engine and transmission): With the majority of air-cooled bikes, heat is quick to build up requiring nothing but the best oil to help dissipate the heat and provide proper lubrication in the moving parts. "Oil-changes are paramount. And you don't want anything but the best oil in your bike. Run the good stuff," says Dave. In any type of engine for that matter.
Check the Tires: Always check tire pressure and make sure proper tread is available for safe grip to the ground and avoiding high-speed blow-outs. "If you believe you could get more miles out of the weakened tire, and you probably can," states Dave, "why ride the bike when you're considering 'pushing the tire too far.'
Check the Battery: If the bike started slow, perhaps replace the battery before you decide to head further down the road, stranded with a bike that won't start. There is likely never a convenient time for a battery to go bad on a road trip and it could be a long push back home.
Baumgardner recommends that "riding is a fun experience, a hobby and a sport that can't afford short cuts. If the bike needs something, do it. And if you can't afford to do it, park it until you can. Be prepared, and confident in your equipment, so you can have fun riding."
Dave Baumgardner Testimonials:
"We sell Hot Shot's Secret FR3 at our main parts counter. Our customers that buy FR3 come back and they buy it again. It's part of their regiment. They don't just try FR3 once. They stick with it. It's the only additive we sell."
"I've bought other additives before Hot Shot's, and I am totally confident with FR3, and it's available at fair prices. I use FR3 in my personal Chevy Cruze diesel. I'm reasonably confident it gets better fuel mileage when I'm using FR3, and I think it makes the motor run a little more smoothly than a conventional diesel. It's a good product!"
"I should probably throw some of this in my trunk, to sell when I'm at the races for all the race car haulers!"
"Everyone I've met with Hot Shot's Secret have been top shelf, very professional people!"