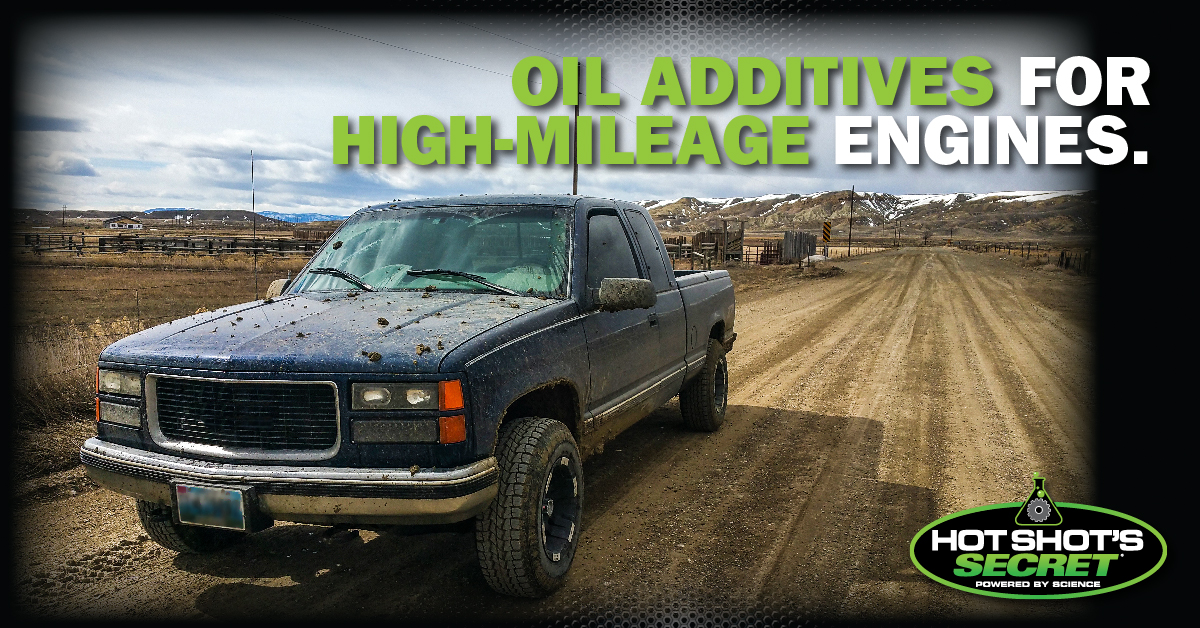 July 8, 2023
As your vehicle ages and gains more mileage over time, it becomes more vulnerable to wear and tear. Using an oil additive for older or high-mileage engines may seem counterintuitive. However, it can have numerous benefits for your engine, improving its efficiency, reliability and longevity.
Benefits of Oil Additives for High-Mileage Engines
A high-mileage oil includes special conditioners, detergents, antioxidants and additives to manage common issues accompanying vehicle aging. It can help prevent oil burn-off, leakage and cracked seals to optimize your vehicle's performance and life span. Here are some advantages of using an oil additive for your high-mileage engine.
Improving Fuel Efficiency
As mentioned above, older engines are more prone to damage and wear. An oil additive for high-mileage vehicles can eliminate deposits and sludge. Sludge removal can help rejuvenate a worn engine, increasing its performance, efficiency and longevity.
Reducing Engine Wear and Tear
A high-mileage oil has high film strength and viscosity to reduce metal-to-metal contact. Its additives help prevent corrosion and rust, remove deposit buildup and reduce sludge formation.
Minimizing Leaks
Like most car components, it's natural for engine seals to wear out over time. A degraded seal can indicate an oil leak, which hinders engine efficiency. A high-mileage oil additive contains special seal conditioners to improve shape and flexibility, preventing future leakage.
Our High-Performance Diesel and Gasoline Engine Oil Additives
A quality oil additive protects your engine's metal components and improves the base motor oil, making it important for vehicle performance. The right type of oil additive can be well worth the investment in the long term. Using the correct additives can boost engine performance, extend the ideal time between service intervals and improve fuel economy.
At Hot Shot's Secret, we specialize in high-performance engine oil to help you reap optimal vehicle performance. Below are some solutions we offer for gasoline- and diesel-powered engines.
The Original Stiction Eliminator
Designed to improve diesel and gasoline engine performance, The Original Stiction Eliminator safely eliminates residue that sticks to and damages components.
The oil additive cleans and lubricates the oil pump, turbo, injectors and rings, as well as hydraulic electric unit injectors (HEUIs) in diesel engines. We've created this solution with additives to combat and remove stiction — the harmful sludge and varnish from burnt oil. It contains no harmful solvents, slowly dissolving  the burnt oil back into the oil to be removed with the next oil change.
FR3 Friction Reducer
Our FR3 Friction Reducer is an anti-friction oil treatment that improves engine performance and prevents wear. This fully synthetic oil additive is compatible with any vehicle and engine, accommodating synthetic and conventional oil.
We manufacture this product using three patented lubricants, which contain oil additives to enhance film strength and oxidation stability. As its name suggests, the product also reduces friction in your engine.
This solution helps maintain optimal oil specifications by keeping it clean and increasing its strength. Our customers have seen significant benefits from our FR3 Friction Reducer, including reduced engine wear, increased horsepower and better fuel economy.
TBN Booster
If you're seeking an effective high-mileage diesel additive, consider our TBN Booster. We manufacture this product to increase the base oil's Total Base Number (TBN). Its concentrated formula contains ingredients from FR3 Friction Reducer, a CK-4 additive package and a TBN Booster.
Oil detergents naturally decrease over time, harming the base oil's TBN and viscosity. By replacing lost oil detergents, TBN Booster can benefit diesel engines with:
Increased TBN and viscosity
Protection against corrosive acidic conditions
Strong and stable host oil to extend its longevity and the time between oil drain intervals
Find High-Mileage Engine Solutions at Hot Shot's Secret
We're proud to offer some of the industry's best engine oil additives. Our products undergo rigorous three-step testing to ensure high-quality performance. We start by testing them in our research and development lab, then send them to a third party for independent testing. Once they approve our products' quality, we send the products out for real-world testing.
Our meticulous testing process ensures we provide our customers with only the best solutions. We have plenty of options, and our team can help you find the ideal solution for your high-mileage engine. Browse our high-performance oil additives and order yours today.
Have questions about our products or need help finding the right oil additive? Send us a message, and we'll get back to you shortly.