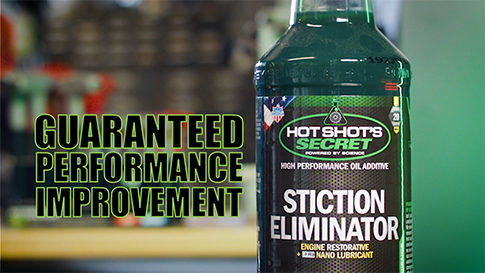 May 10, 2022
We have been testing Hot Shot's Secret Stiction Eliminator since 2004 and have found it to be 90% effective in fixing HEUI injectors. Trucks having problems were hooked up to a diagnostic computer and tested. Computer analysis showed anywhere from 1 to 6 injectors needing replacement. A treatment of Hot Shot's Secret Stiction Eliminator was added to the engine oil. The trucks were run only 100 miles and then the computer analysis was repeated. 86% of the time, the analysis showed all the injectors were back online. The owners noticed more power and a smoother running truck. The other 10% of the trucks showed improvement also, but not a complete cure. Most of the time, the diagnostic analysis showed that 4 injectors needed replacement before treatment. After Hot Shot Secret Stiction Eliminator was added to the engine, the analysis consistently showed only 1 injector needing replacement.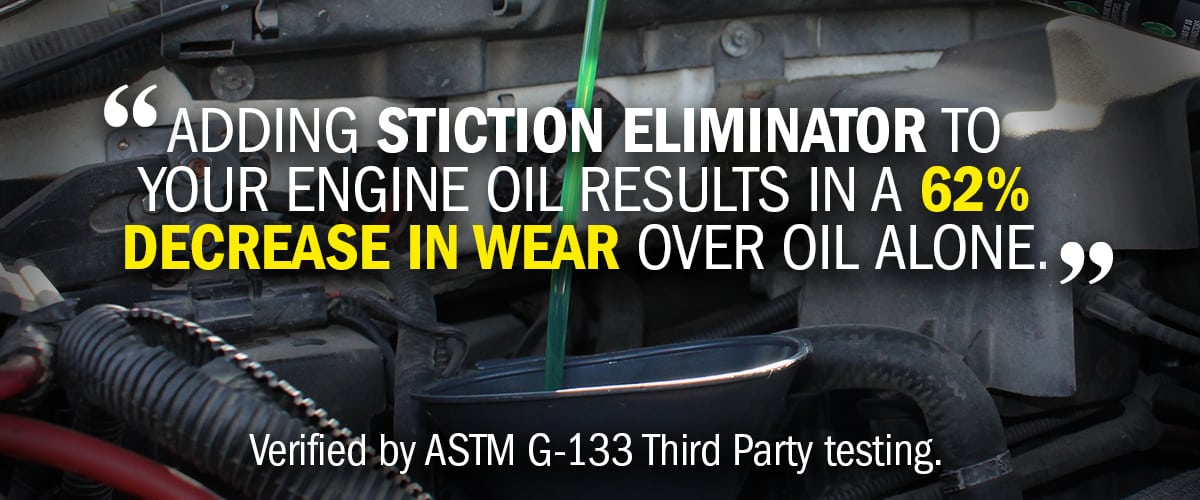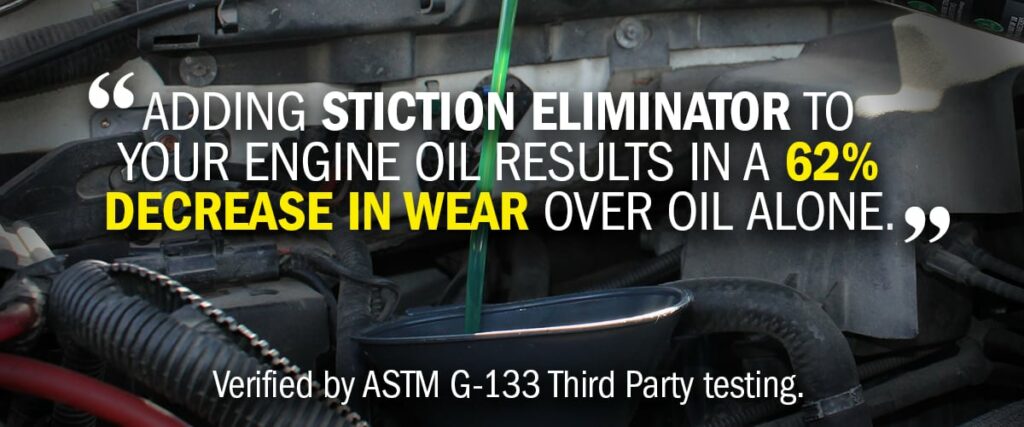 Although stiction is mostly seen in Ford 6.0L and 7.3L engines, stiction can be an issue on any vehicle, both gas and diesel. This sticky friction is caused by caked-on oil varnish build-up residue that occurs on HEUI-type diesel injectors, bearings, turbos, and engine components. Stiction build-up often results in hard starts, rough idling, black smoke, failed injectors and turbos, reduced power and fuel efficiency.
Adding Stiction Eliminator to your engine oil results in a 62% decrease in wear over oil alone, as verified by ASTM G-133 Third Party testing. After undergoing an ASTM D4828 scrub test, Hot Shot's Secret Stiction Eliminator mixed with Blue Diamond Oil resulted in a rating of 92% clean.
Our Stiction Eliminator also cleans oil passages, pistons, rings, and oil pumps, restoring oil flow and dynamic compression. As a result, you can expect improved combustion efficiency, fuel economy, and power.
You can rest assured knowing that Hot Shot's Secret's Stiction Eliminator restores HEUI injectors to factory specifications and rejuvenates your engine to optimal performance by restoring the oil flow through the injectors, which corrects injector timing, fuel flow, and the spray pattern of your injectors.