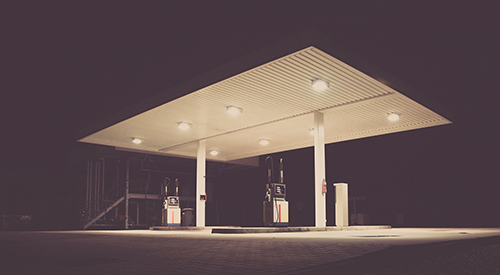 May 17, 2016
Combat Ultra-Low Sulfur Fuel
When you think of a fuel treatment from Hot Shot's Secret Diesel Extreme probably comes to mind first. Diesel Extreme provides the deepest clean of the fuel system an additive can provide. It's so concentrated in fact, that it's recommended you only use it twice a year, or every 6 months. So what do you use in-between to combat Ultra-Low Sulfur Fuel and inconsistencies in diesel fuel? At Hot Shot's Secret we saw the problem and used it to create Everyday Diesel Treatment or EDT. EDT is designed to be used each time you fill your tank.
Ultra-Low Sulfur Fuel is extremely dry with hardly any lubricating agents, which can damage your engine. EDT provides the lubricating agents to make dry ULSF safe for your engine. Another problem EDT combats with today's fuels are the inconsistencies in fuel quality from fuel station to fuel station, the reason for the inconsistencies is that the specs for diesel fuel are far wider than the specs for gasoline. Bacteria, water, dirt and even algae can be waiting in gas station tanks, and you won't know until you drive away with it in your truck. EDT has chemical agents to balance out the inconsistencies in today's fuel to make every fill-up a premium fill-up!
Last year in Texas, a fuel station sold diesel fuel that contained excessive moisture. Two of the unlucky customers were left with repair bills and costs between $4,500 and $6,800. Even after contacting the company, the owners were left to pay for the repairs out of pocket, according to ABC News. A 16oz bottle of EDT can protect 400 gallons of fuel, and thanks to the increase in fuel economy it completely pays for itself. Now that's a small price to pay for peace of mind.
Add to Cart 16oz EDT – $15.95