December 7, 2022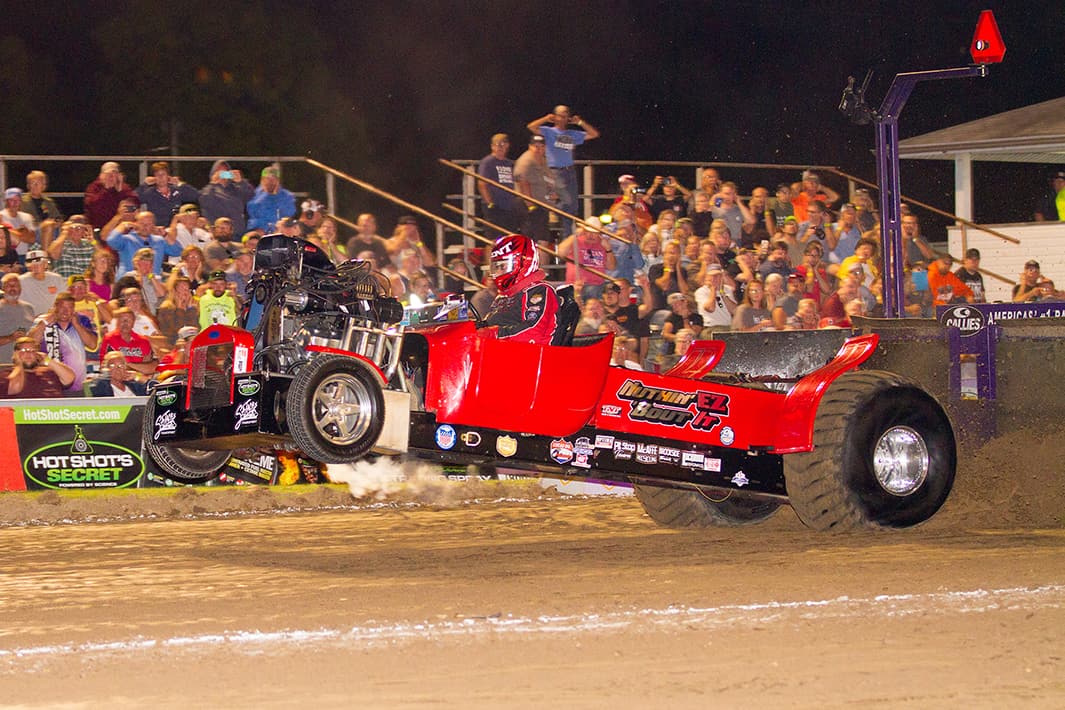 Mount Gilead, OH (December 7, 2022) — Hot Shot's Secret is pleased to congratulate the Secrest Pulling Team for their National Tractor Pullers Association (NTPA) championship. Hot Shot's Secret sponsored husband and wife pulling team, Brent and Kristie Secrest driving Nuthin' EZ 'Bout It, finished the season as the overall champion in the Grand National Two Wheel Drive division with 2 wins, five top-five finishes and eight top-ten finishes with a total of 317 points to land the team's first Grand National Championship. They edged out Showtime (Timmerman) by two points and finished the final event in Bowling Green, OH as the champion of the Two Wheel Drive Pulling division. In addition, the team was named the Two Wheel Drive Pullers of the Year during the association's annual awards banquet last Saturday and Brent was named Crew Chief of the Year.
Hot Shot's Secret is a national series sponsor for NTPA and the official Fuel Additive. In 2021, Hot Shot's Secret was honored as the NTPA Manufacturer of the Year. Greg Randall, NTPA Executive Director, says, "Hot Shot's Secret is becoming more widely known in our sport, and increasingly we are seeing how winners that rely on Hot Shot's Secret additives are winning events or become top finishers. We very much appreciate their support of NTPA and the support of our drivers and presence they have at our events."
Hot Shot's Secret Brand and E-Commerce Manager, Josh Steinmetz, says, "I cannot begin to express how happy I am for Brent and Kristie. They have been close before and their efforts have now paid off with their first Grand National Championship and our first as the lubricants supplier with NTPA. I began my career with NTPA and quickly recognized the value of this series as a way for companies to connect with their core consumers. With Hot Shot's Secret based in the Midwest, our sponsorship has given us the opportunity to be on-site for many of the events, talk to pullers and fans, and learn from their experiences for future product development."
Hot Shot's Secret offers over 35 racing and preventative maintenance products for diesel- and gas-powered vehicles including Diesel Extreme, EDT, and EDT+ Winter Defense. In addition to their sponsorship, Hot Shot's Secret is a proud sponsor of other diesel series and events including the Outlaw Diesel Super Series and Ultimate Callout Challenge.
For more information about Hot Shot's Secret oil additives, fuel additives, and specialty high-performance oils and fluids, visit hotshotsecret.com. To speak directly with one of Hot Shot's Secret's highly qualified technicians, call toll free 800-341-6516. Keep up with the latest Hot Shot's Secret company and product news on Facebook and Instagram, or by following #hotshotsecret.