March 9, 2021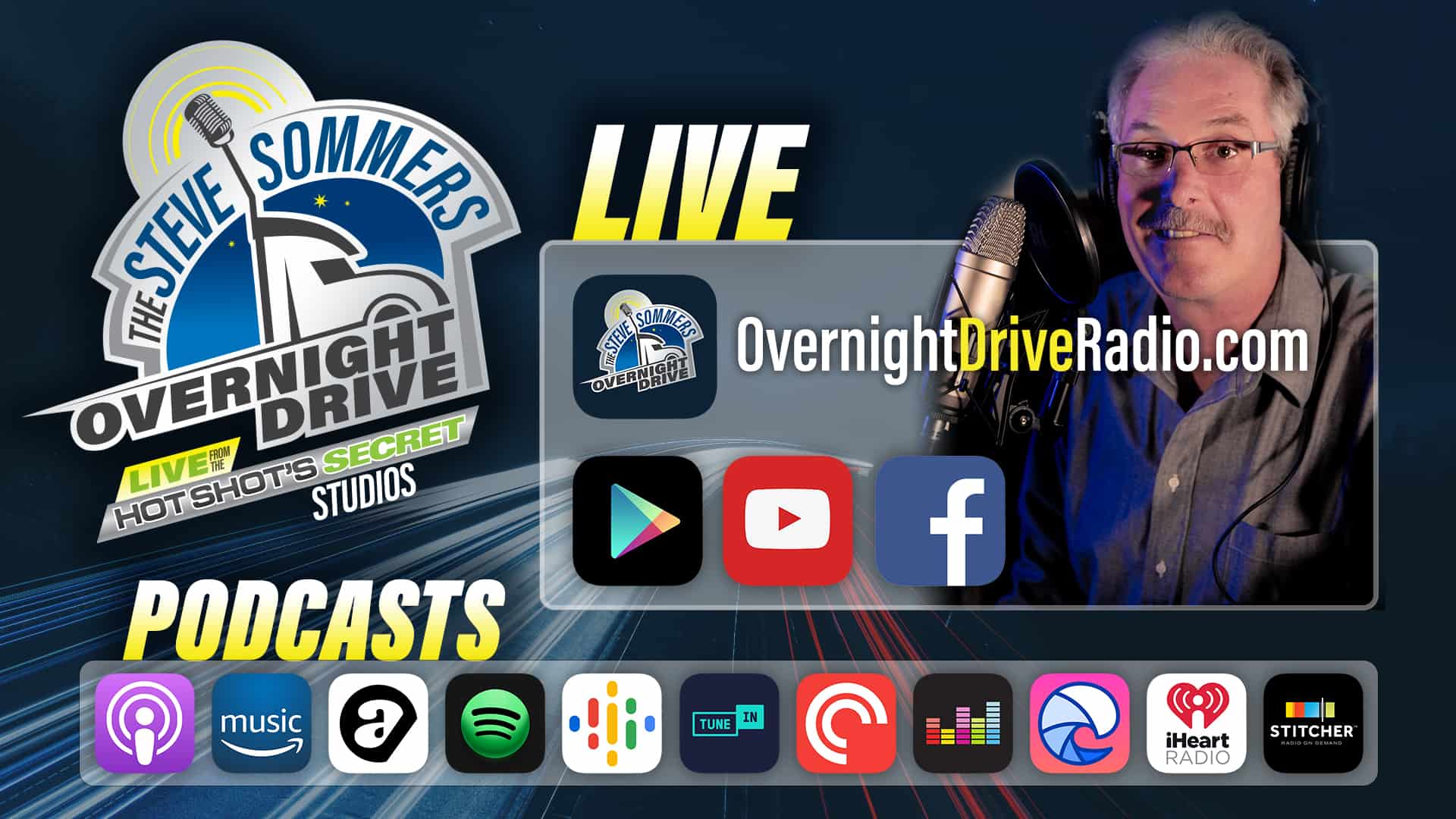 The Steve Sommers Overnight Drive Show Is Expanding
Mt Gilead, OH, (March 9, 2021) – The Steve Sommers Overnight Drive show launched January 11 from the new Hot Shot's Secret Studios. The show was initially available on Hot Shot's Secret's Facebook and YouTube pages as a video stream then quickly followed on the Steve Sommers Overnight Drive Facebook and YouTube pages.
Currently, the five-hour show airs weekly from midnight to 5:00 a.m. (EST) Monday through Friday can be heard via a live audio stream at overnightdriveradio.com, in addition to the Overnightdrive.com Android app. The iOS app is still in the works and will be released in the coming weeks. Topics include but not limited to trucking, news, weather, sports and headline news. Listeners can text or call to speak directly with Steve during the live show by calling a toll-free number – (844) 844-3388.
In regard to on-demand, the show can be found on numerous podcasting services including Apple Podcasts, Amazon Music, Acast, Spotify, Google Podcasts, iHeart Radio Podcasts, TuneIn, Pocket Cast, Deezer, Breaker and Stitcher. Additionally, viewers can view the video stream on-demand on the website.
Kyle Fischer, Hot Shot's Secret Director of Branding and Promotions, says, "I cannot believe the phenomenal support we've had and a growing cast of listeners on many different media. It has been an exciting project and Steve is reconnecting with old friends from across the country. Terrestrial radio will happen, hopefully this year. In the meantime, we are doing everything we can to make sure that Steve continues to grow his listenership through every possible media outlet at our disposal."
The Overnight Drive Host Steve Sommers added, "I am having a blast. This is what I do best and the team at Hot Shot's Secret is doing a great job promoting the show and giving me the liberty to speak freely. It is very heartwarming that so many people that have listened over the years have reached out on our website, social media or in call-ins to tell me they are glad to see I am back on the air."
The Steve Sommers Overnight Drive Show is solely sponsored by Hot Shot's Secret. For more information about The Steve Sommers Overnight Drive show, visit OvernightDriveRadio.com. To speak with Steve on the show or to suggest a topic for the show, call toll free number: (844) 844-3388. To keep up with the latest Hot Shot's Secret company and product news visit www.HotShotSecret.com, or call (800) 341-6516.