March 9, 2022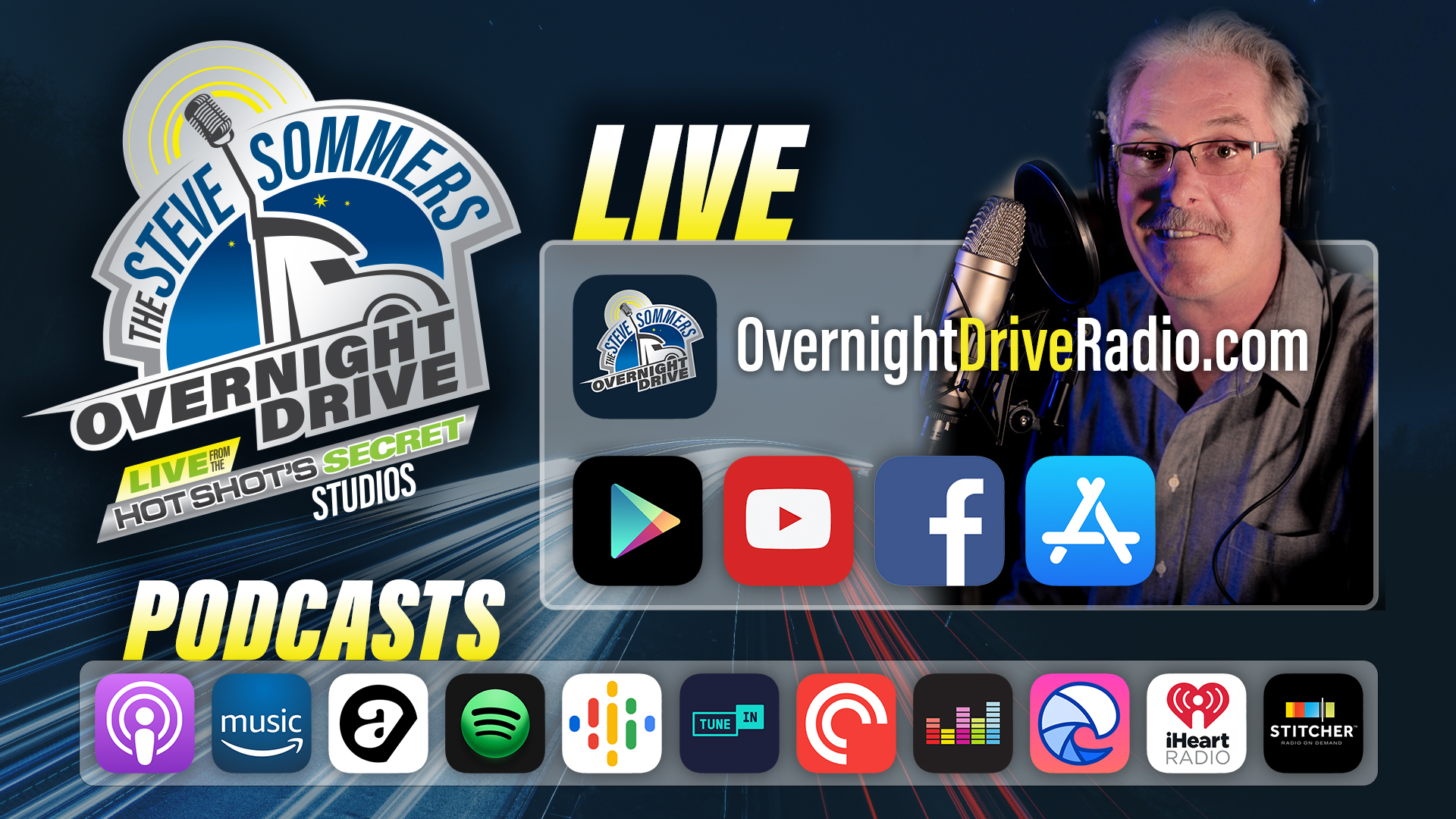 Mt Gilead, OH, (March 3, 2022) – The Steve Sommers Overnight Drive show, a live call-in show known for a range of topics from trucking, news, weather, traffic and sports, will be broadcasted live from the 2022 Mid-America Trucking Show (MATS) and then replayed each evening from midnight to 5 a.m. during the show's traditional time slot. Steve Sommers is a 2022 MATS Wall of Fame nominee and is excited to be exhibiting at this year's 50th Anniversary event in booth #16067. The MATS show is being held Thursday, March 24 through Saturday, March 26 in Louisville, KY at the Kentucky Exposition Center. Billed as the largest annual heavy-duty trucking industry event in the world, the show attracts over 70,000 attendees and 1,000 plus exhibitors.
Steve will be broadcasting from the Steve Sommers Overnight Drive booth each day live from 12 p.m. – 5 p.m. on Thursday and Friday, and 10 a.m. to 3 p.m. on Saturday. Catch the daily live broadcast with video on The Steve Sommers Overnight Drive Facebook and YouTube pages, or the live audio stream on OvernightDriveRadio.com and the show's mobile app which is available for download in the Apple App Store or Google Play Store. Additionally, fans that miss the live show can listen to replays on-demand on various podcast services including Apple Podcasts, Google Podcasts, Amazon Music, iHeartRadio Podcasts, TuneIn, Spotify, and many more.
Sommers says, "I can't tell you how excited I am to bring the Overnight Drive to the Mid-America Trucking Show this year, thanks to our sponsor Hot Shot's Secret. MATS has always been such a great event to catch up with long-time industry partners and old friends, and we are all especially excited to be back this year after MATS two-year hiatus. Hot Shot's Secret has always been an integral sponsor of my show when I was at iHeart and I feel fortunate that I am still able to be a part of this incredible industry because of Hot Shot's Secret's continued support on our new platform."
Kyle Fischer, Director of Branding and Promotions for Hot Shot's Secret, adds, "As a high-performance lubricant manufacturer, our roots in the trucking industry began many years ago with our very first product, Hot Shot's Secret Stiction Eliminator oil additive, and we haven't stopped looking for new ways to support the trucking community. When the opportunity presented itself to partner with Steve on our own platform and launch The Steve Sommers Overnight Drive program, we did not hesitate. Having a direct connection to the trucking community that loves Steve so much has been great, and I can't wait for some of the cool things we have planned for the live broadcast of the Overnight Drive at MATS this year."
For suggestions on topics to cover at MATS or to speak with Steve at the show, stop by the booth or call this toll-free number during the live broadcast: (844) 844-3388. Listeners are always welcome to call Steve Sommers to join in on the conversation for this weekly overnight show that has become a favorite for overnight truckers.
Hot Shot's Secret will also be exhibiting their high-performance oils and additives at 2022 MATS at booth #12036 and will feature a Hot Shot's Secret sponsored drag racing semi-truck in the booth.
For more information about Steve Sommers, visit OvernightDriveRadio.com. To keep up with the latest Hot Shot's Secret company and product news visit hotshotsecret.com, or call (800) 341-6516. For more information about the 2022 Mid-America Trucking Show visit here.