October 20, 2023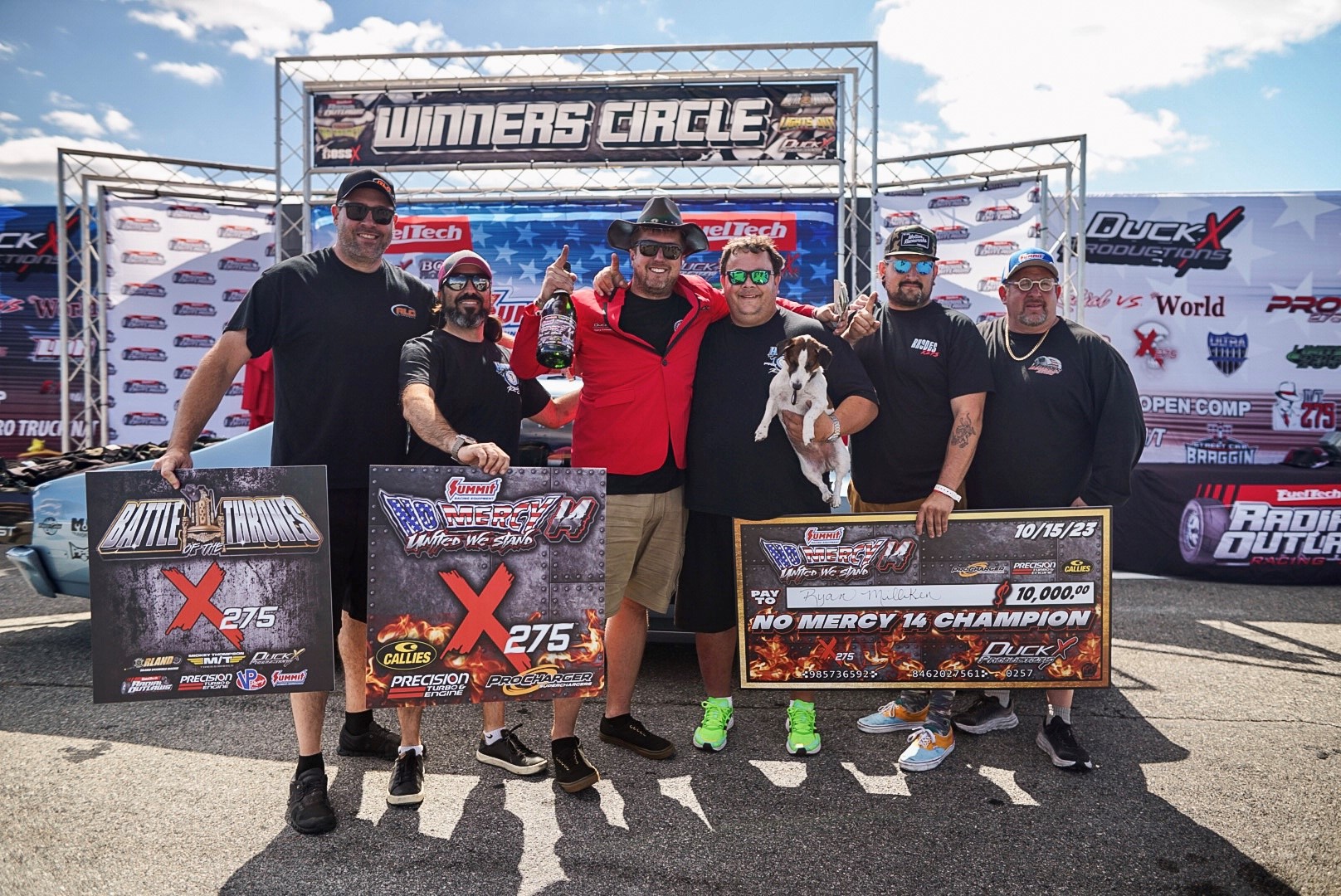 Mt Gilead, OH, (October 20, 2023) – Hot Shot's Secret, the fastest growing performance lubricant brand in the USA, congratulates Hot Shot's Secret sponsored drag racer Ryan Milliken, founder of Hardway Performance, for his recent win at No Mercy 14, held at South Georgia Motorsports Park.
Driving his Cummins diesel-powered 1969 Chevy Nova, Milliken led the X275 field in qualifying with a blistering 4.163 second pass at 179.11 mph to secure the #1 qualifying position. As the only diesel-powered vehicle in the entire class, Milliken went on to win every round of eliminations, ultimately putting his Nova in the Winner's Circle and becoming the first ever diesel-powered race car in history to win an X275 race against the nation's top gasoline-powered race cars.
The victory moves Milliken to the #2 overall position in the X275 points race of the Radial Outlaws Racing Series, with just one race left in the series. Milliken will attempt to make even more diesel motorsports history next month at the World Street Nationals, taking place at Orlando Speed World, as he tries to become the first ever to win an X275 Class Championship with a diesel-powered race car.
Kyle Fischer, Hot Shot's Secret director of branding and promotions, says, "We are so proud of Ryan. He has been putting in the work for years to make this all come together. I've watched a lot of the successes and a lot of the failures, but he learns more every time. Once the laughingstock for trying to compete at this level of drag racing with a diesel engine, and now putting that beautiful Nova in the Winner's Circle at No Mercy… what an accomplishment! There will be more diesels to do so, and they are certainly coming as I've warned everybody, but there will always be only one first to do it. Hot Shot's Secret is proud to play our small role on this race team and we are grateful to Ryan for trusting our Adrenaline racing oils to protect his Nova. Congratulations to Ryan and his crew chief, Rick Haynes, for once again taking diesel motorsports to an all-new level."
To view a recap of Ryan's remarkable feat at No Mercy 14 destroying the competition in his diesel Nova view this video.
For more information, visit HotShotSecret.com, or to speak to a highly qualified technician on any Hot Shot's Secret product, call 800.341.6516. Keep up with the latest Hot Shot's Secret company and product news on Facebook and Instagram, or by following #hotshotsecret, #DieselsToTheFront #NoMercy14 #X275 #HardwayPerformance #PoweredByScience