March 27, 2023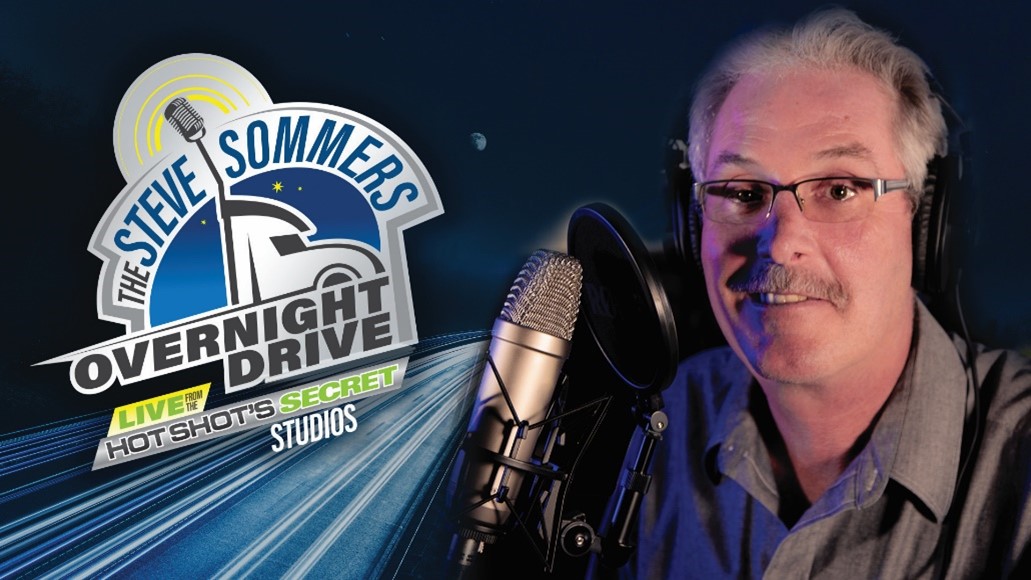 Mount Gilead, OH (March 27, 2023) — Hot Shot's Secret, sponsor of the Steve Sommers Overnight Drive late-night radio show and podcast, is pleased to announce an exciting lineup of interview guests for the 2023 Mid America Trucking Show (MATS), the largest attended trade show in the heavy-duty industry. The Steve Sommers Overnight Drive, recently syndicated by Talk Media Network, will be broadcasting live from the Hot Shot's Secret booth #12036 all three days of MATS Thursday-Saturday, March 30 – April 1.
Hot Shot's Secret Brand Manager, Josh Steinmetz, says, "We are very excited to announce that Steve will be broadcasting live on Facebook from our booth during MATS. His late-night show can be found on many social media platforms, podcasts, Show App and is now syndicated on AM and FM stations. His show was always directed to drivers working late at night, so this show connects him directly with his long standing fans and listeners."
Among guests being interviewed during MATS include: Lewie Pugh, Executive VP of Owner-Operator Independent Drivers Association where he will speak about the legislative front and how new regulations affect truckers, Ellen Voie and Jennifer Hedrick with Women in Trucking, Toby Young the MATS Show Manager, Joel Morrow with Alpha Drivers Transportation has his new Volvo test truck in the booth plus speaking about the fuel economy, and Country Music performer Tony Justice that will perform a live show on Friday night among others.
Sommers adds, "I am in my element at the MATS show. There are so many people that I know and have known for years. For me, it is a highlight of the year to be here and to interview top business leaders in the trucking industry and some of the finest people you will ever meet."
Chris Gabrelcik, founder of Hot Shot's Secret is also a planned guest for the show and will use this opportunity to appear on the Steve Sommers Overnight Drive radio show to contribute funds to Waypoint Vets; an organization that has long been supported by Hot Shot's Secret with matched funds to support veterans with all paid adventure trips.
Waypoint Vets Founder, Sarah Lee says, "This year Hot Shot's Secret is donating up to $50,000 to Waypoint Vets in matched funds. They were a founding supporter of Waypoint Vets, and we will put this first donation to good use for our 2023 schedule."
For more information about Hot Shot's Secret visit hotshotsecret.com. For more information about the mission of Waypoint Vets, visit here. To speak directly with one of Hot Shot's Secret's highly qualified technicians, call toll-free 800-341-6516. Keep up with the latest Hot Shot's Secret company and product news on Facebook and Instagram, or by following #hotshotsecret.