December 26, 2019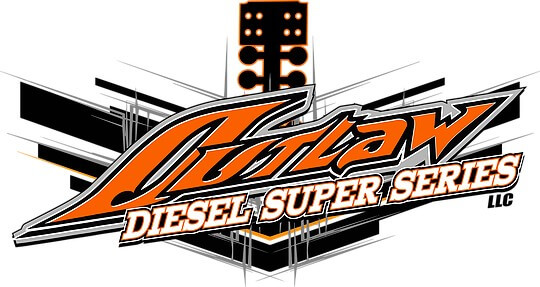 Mt Gilead, OH, (December 16, 2019) – Hot Shot's Secret announced last Friday plans to sponsor the Outlaw Diesel Super Series (ODSS) Pro Street Class for 2020 at the ODSS banquet held in Indianapolis during the 2019 PRI Show. Next year will be the company's fourth year to sponsor the ODSS Pro Street class.
LSI Director of Sales Kyle Fischer, says, "This has been a banner year. We work closely with our ODSS sponsored racers to make sure they have the Hot Shot's Secret high performance additives and oils they need to stay at the top of their game for every event. We couldn't be more proud of how we finished this year with racers winning five championships out of seven classes, including many sponsored racers also finishing second or third in their class as well."
Kyle Fischer and other Hot Shot's Secret management attended the 2019 ODSS banquet to congratulate all the racers sponsored by Hot Shot's Secret and to present a check for Save the Racks foundation. Champions and top finishers sponsored by Hot Shot's Secret this year include the top 5 finishers in the JAMO Performance Exhaust ET Bracket Class – respectively 1st, 2nd, 3rd, 4th and 5th place finishers Ryan Riddle, Nick Morris, Art Maupin, Landon Miller and Ken Phillips. Hot Shot's Secret sponsored racers also claimed the top 5 spots in the ATS Diesel / Diesel Magazine 7.70 Index Class, as Ryan Riddle finished first, Nick Morris finished second, Trey Sykes finished third, Landon Miller finished fourth and Devin Ratliff finished fifth. Landon Miller also landed on top for the Maryland Performance Diesel 6.70 Index Class and Rick Fox placed third in the Firepunk Diesel 5.90 Index Class.  In the Hot Shot's Secret Pro Street Class, Hot Shot's Secret sponsored racer Johnny Gilbert took home the championship. Congratulations also are in order for Larson Miller and Rawlings Barnes, both Hot Shot's Secret sponsored racers who finished first and second in the Suncoast Diesel Performance Pro Mod Class.
Fischer says, "We're very enthusiastic to renew our sponsorship for 2020. By partnering with ODSS, we have the opportunity to connect with diesel enthusiasts who are some of our most avid customers and test products with top racers.  ODSS has been great to work with all year and we look forward to an equally exciting and fun race season next year."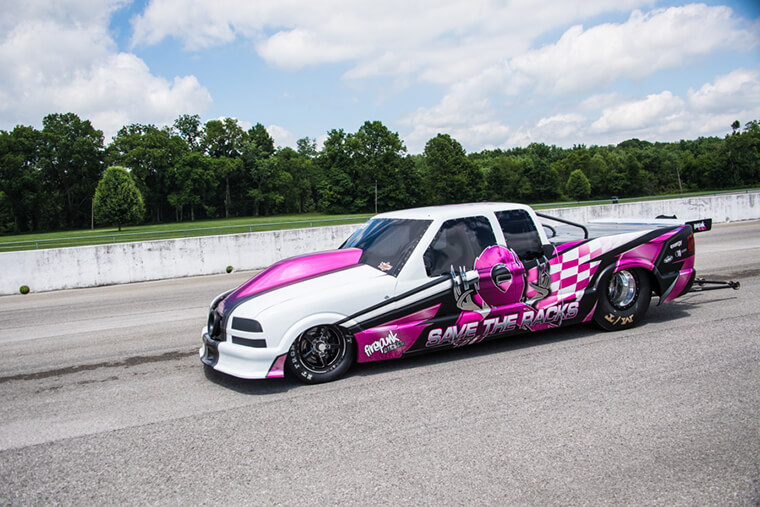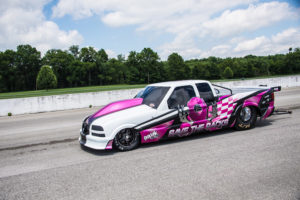 During the banquet, Hot Shot's Secret also presented a check in the amount of $3,809.40 to Firepunk Diesel owner Lavon Miller who accepted the check on behalf of Hot Shot's Secret sponsored racer, Amalee Mueller for her Save the Racks fundraiser. Throughout the ODSS season, Hot Shot's Secret contributed $50 for each pass made by the two Save the Racks trucks owned by Edgar and Robin Artecona, parents of Amalee Mueller, as well as a $100 bonus for event wins, and $100 per 0.05 increment shaved off the World Record for the S10. This, in addition to tee-shirt sales at events and a silent auction, totaled close to $4,000 raised in support of breast cancer research. 
Fischer adds, "Last year we worked with Amalee and her family in their efforts to raise funds for the Breast Cancer Research Foundation. This is our second year to support this worthwhile cause where we have raised to date close to $10,000. We appreciate everyone that has supported our efforts and look forward to participating again next year."
Mueller's message of appreciation was read by Miller at the event where she thanked Hot Shot's Secret, Firepunk Diesel, D&J Precision and Exergy for their efforts to build the Save the Racks S10 and concluded with a heartfelt message of her family's personal experience with her Mom's diagnosis and how through racing we are making a difference.
For more information about Hot Shot's Secret, visit hotshotsecret.com.  For more information about Lubrication Specialties Inc. visit LubricationSpecialties.com. To learn more about Save The Racks view this video. To speak directly with a Hot Shot's Secret highly qualified technician, call toll free 800-341-6516, or click here.