We've taken one of our best-selling diesel additives and made it even better by adding our LX4 Lubricity Extreme.
Our Everyday Diesel Treatment (EDT) has a reputation for being the most complete diesel additive on the market by using a robust 6-in-1 formula that turns standard pump diesel into "premium diesel". It now features the best lubricity improver you can find.
EDT will: 
Increase fuel mileage by up to 7.3%*
Increase power by up to 12.3%*
Increases diesel fuel lubricity by up to 28%*
*Verified by 3rd party field, dynamometer and ASTM D-6079 testing
One treatment of EDT with each fill up will keep your diesel powering down the road. This concentrated cetane improver tremendously upgrades power and performance in all diesel equipment, increasing fuel and maintenance economy. The stability of fuels will be greatly increased and diesel engines will be kept in a much cleaner, more maintenance-free condition.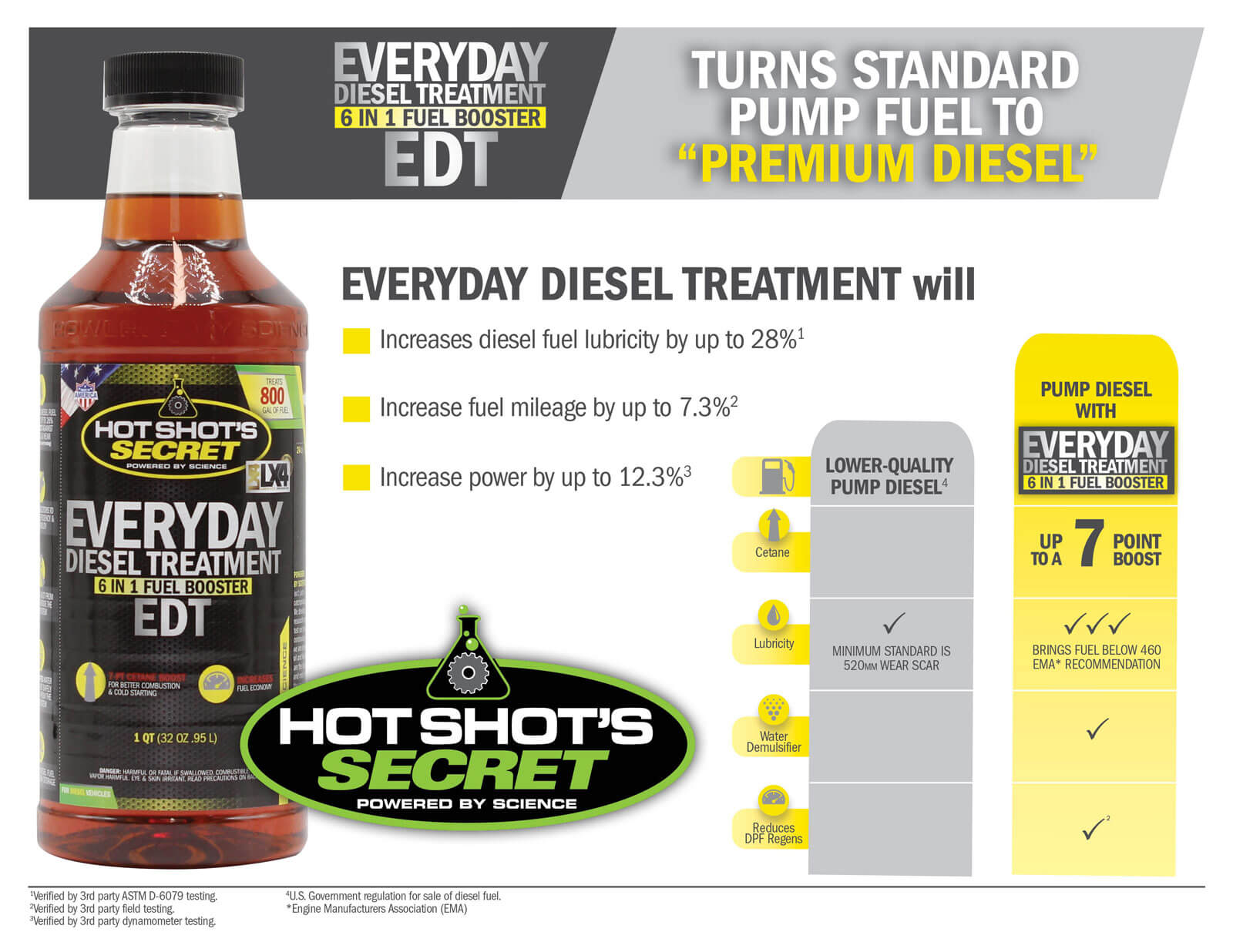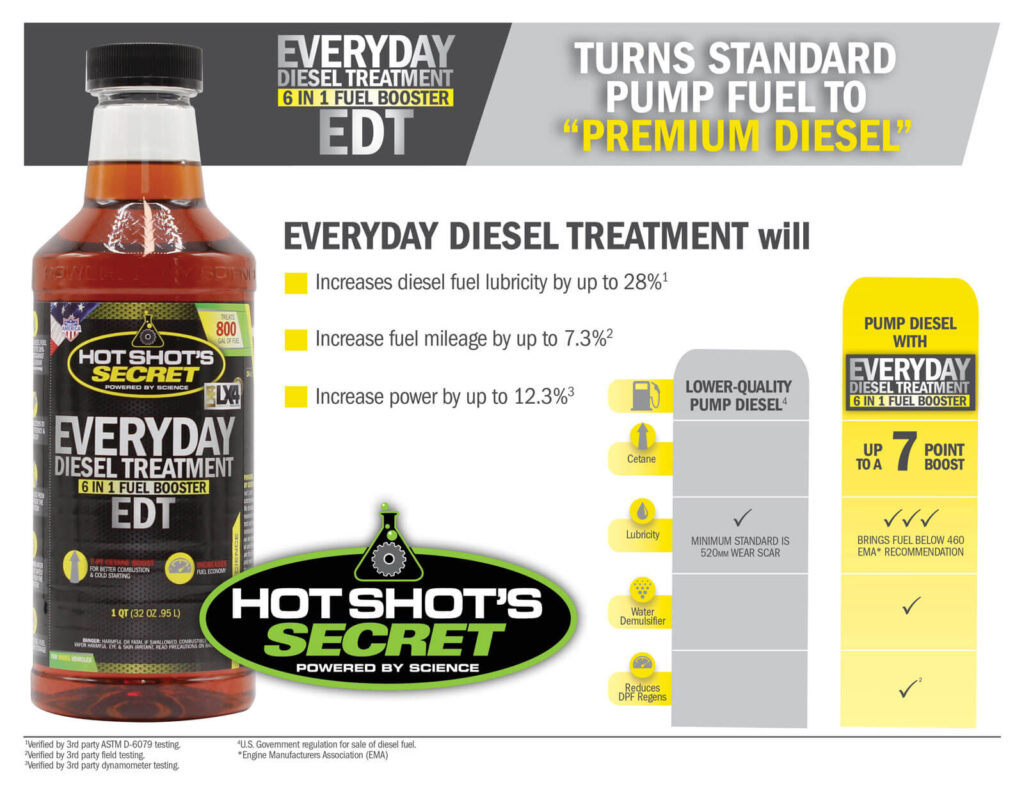 EDT is recommended for ALL DIESEL ENGINES because it is completely ashless and has no adverse effects on engine components. This diesel fuel additive complies with the federal low sulfur content requirements for use in diesel motor vehicles and non-road engines.
Gasoline is highly refined compared to diesel, therefore an every tank additive is not required. The quality of diesel fuel varies from state to state; in fact, it can vary from station to station which makes understanding exactly what type of fuel is running through your motor kind of difficult. To ensure you are protecting your investment condition the fuel at each fill-up with Everyday Diesel Treatment.