September 12, 2019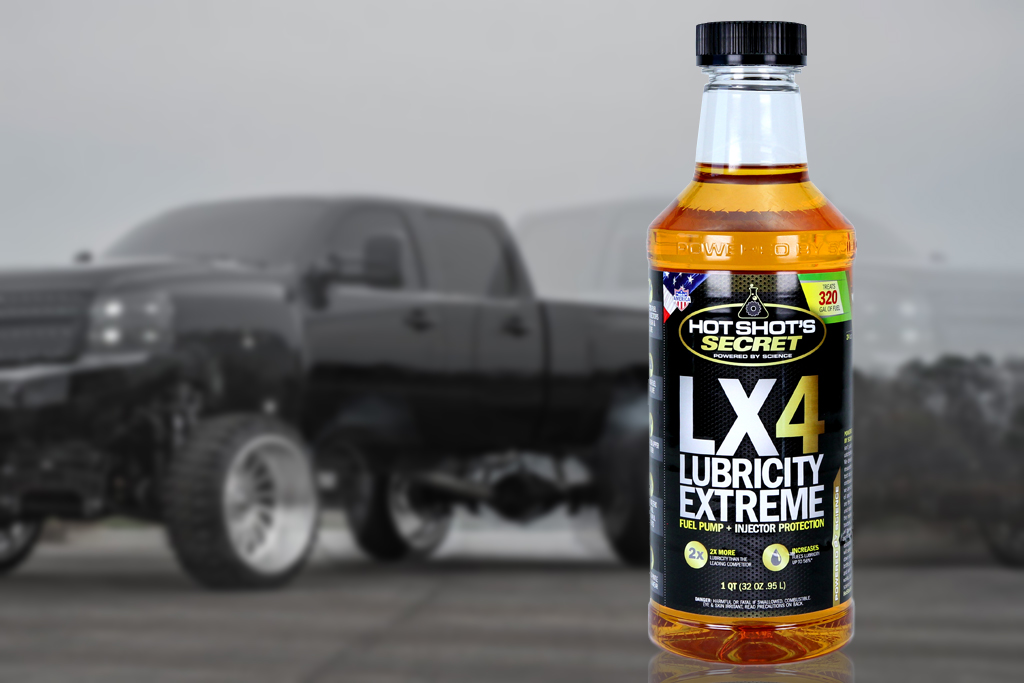 Increases diesel fuel lubricity up to 56% –
Provides long-lasting protection against fuel system wear and failure
A lack of lubricity in U.S. diesel fuel has now put GM in hot water with a recent class-action lawsuit filed in federal court alleging that the CP4 high-pressure fuel injection pump on the 2011-2016 6.6L Duramax diesel engine is incompatible with American produced Ultra-Low Sulfur Diesel (ULSD) fuel. Hot Shot's Secret now offers a simple solution with a revolutionary new fuel additive that improves lubricity up to 2x better than the leading top competitive brand by providing an increase in diesel fuel lubricity up to 56%.
Developed for use in either low lubricity Ultra-Low Sulfur Diesel (ULSD) fuel or gasoline, this diesel injector lubricant prevents unnecessary wear and scarring of key components inside the fuel system— particularly injectors, the fuel pump and upper cylinders. For any vehicle utilizing ULSD low lubricity fuel, especially GM (Chevrolet, GMC) Duramax owners as well as semi-trucks and farm equipment, LX4 restores fuel's lubricity, exceeding the Engine Manufacturers Association's recommendation for fuel lubrication, ensuring long-term protection of the owner's investment. Developed without alcohol or harmful solvents, this diesel fuel lubricant will not void the manufacturer's warranty, is safe for particulate filters and is easy to use.
A one ounce to 10-gallon treatment ratio is recommended for all vehicles treating "dry" fuel regardless of size including class 8 trucks and is compatible with the full product line of Hot Shot's Secret fuel additives – Diesel Extreme, Everyday Diesel Treatment and Gasoline Extreme.
As proof of Hot Shot's Secret ultra-low Sulfur diesel additive performance claims, two tests were performed by SGS lab utilizing ASTM D6079 testing criteria. Two Certificates of Analysis (CT19-01018 and CT19-01180) are available for review HERE that demonstrates conclusively a significantly lower wear scar diameter number for both tests.