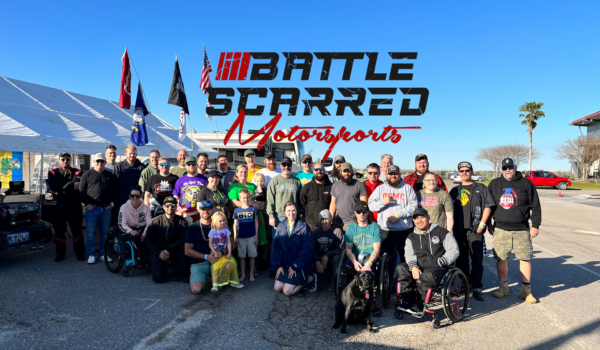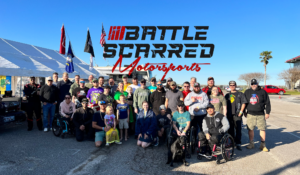 We've teamed up with Battle Scarred Motorsports to give away an experience of a lifetime to one worthy veteran or first responder. We want to hear why you or someone you know is worthy to win this experience in New Orleans on November 18-20 at the NOLA Motorsports Park in Avondale, Louisiana. Learn more about Battle Scarred Motorsports by watching this video. For more information about Battle Scarred Motorsport go to: www.battlescarred.org. For more information on the The Big Easy Enduro at NOLA click here.
Hot Shot's Secret will be donating $6000 to Battle Scarred Motorsports with the first part of $5000 to help fund up to five racers. The cost for participation in a BSM-sponsored motorsports event is approximately $1,000 per participant. An additional $1,000 donation from Hot Shot's Secret will be used as a scholarship in an online contest to reward one worthy veteran or first responder with the opportunity to participate in a race experience in November 2022. Entries will close Monday, October 10th, and a winner announced on October 13th.
What do you receive?
Transportation
Lodging
Meals 
Access to The Big Easy Enduro at NOLA
Mission
Battle Scarred Motorsports' mission is to provide an avenue for these heroes to talk to a family they once trusted with all their hearts. We have all suffered through similar struggles throughout our lives. Our military and first responder communities share a unique bond of brother and sisterhood. A bond that we continue on the racetrack. We share our stories, our memories, our strife. All while crossing that checkered flag.
Fill out the form below to enter for a chance to win this incredible experience