Find a Store »
More Products »
Special Promotions »
Look Inside a Diesel Engine
Mile after mile, the injectors in your diesel power your performance on the road. The injectors are under extreme pressure, up to 35,000 PSI, which efficiently atomizes fuel, providing a cleaner burn for more power. But high pressure leads to high temperatures, which burns the oil inside your injector. The oil changes into a gummy, sticky residue coating the internals and creating friction. That sticky friction is called "stiction". Your injectors with stiction can't deliver optimum performance. First a decrease in turbo boost, then loss of power and hard starts. Your oil pressure drops; you experience hesitation, idling, and excessive black smoke. Your lifetime fuel mileage decreases. Severe cases of stiction are often misdiagnosed as "failed" injectors.
Industry News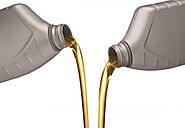 CK-4 oils, a replacement for the CJ-4 oils currently on the market, will be fully backwards compatible with diesel engines currently using CJ-4. FA-4 features a lower viscosity and will be recommended almost exclusively for 2017 and newer model year engines. The new generation oil blends are expected to improve fuel economy and could lead to engine-wear benefits.
Last week, the Obama administration finalized the second round of greenhouse gas and fuel efficiency standards for commercial trucks.
Even though the rule – commonly referred to as Phase 2 – was mostly expected, it doesn't make the regulatory pill any easier to swallow for drivers and fleets already on the hook for implementing electronic stability control and electronic logs, while speed limiters await them on the horizon.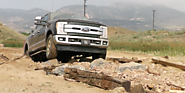 While riding on top of the hill, the engineer from Ford tells me to keep driving towards the boulder until it disappears from view.
It's not the most comfortable feeling while driving a new 2017 F-250 FX4. I mean, you know the rock's there and you don't want to hit it, yet the man in charge riding shotgun says to keep heading straight towards it.
Fair enough. I'm going to blindly follow his lead—sort of. As I inch towards the obstacle, Ford Vehicle Integration Engineer Andre Kunynetz taps the 8-inch touchscreen in the dashboard and the boulder that I no longer see through the windshield now pops into view on the screen.
Propelled by four turbocharged diesel engines, the Airlander is designed to use less fuel than a plane, but carry heavier loads than conventional airships. Its developer, Hybrid Air Vehicles, says it can reach 16,000 feet, travel at up to 90 mph and stay aloft for up to two weeks.
Horses, bulls, and jungle cats are the best-known automotive mascots, but one lesser-known brand sports the animal kingdom's king of brute force. That vehicle is the Rhino, made by US Specialty Vehicles in Rancho Cucamonga, Calif. The Rhino GX is its answer to drivers whose hearts were broken by the demise of the Hummer. For such empty souls, the Rhino will fill a void of quite substantial size.
When it introduced the current-generation F-150 half-ton pickup truck for the 2015 model year, one of the major points Ford touted was fuel economy. It claimed the light-duty F-150's aluminum body saved over 700 pounds compared to previous steel body, helping to improve efficiency. When it came...
Volkswagen has yet to get modifications to reduce the emissions of TDI diesel cars with illegal "defeat device" software approved by U.S. regulators. But while it continues to wrestle with that problem, VW is undertaking a separate program to reduce emissions from its gasoline models. Particulate...
"While the first half of 2016 has been challenging for the industry, trucking is coming off two very strong years and we are optimistic about the future."
Articles & Education
by Hot Shot's Secret staff
Trucker's Against Trafficking defines trafficking as "whenever people are bought and sold for forced labor or commercial sex". They state that "worldwide, there are an estimated 20.9 million slaves. Human trafficking has been reported in all 50 states, and the number of victims in the United States is estimated in the hundreds of thousands".
We've been in the industry since 1997 so we've seen competitors try all kinds of stunts over the years. Some of these feats are groundbreaking and influence the rest of the industry, while other attempts cut corners and make products that will actually damage engines. Some of these products come at the cost of their customer's engine longevity, affecting their livelihood, their safety and leaving them with large repair or replacement bills. In this article we will discuss chlorine, its use in engines, the harmful effects it has and how to protect yourself.
When I started working with Ford in 2005 I came at a prime time when the 7.3L Powerstroke was still coming in for warranty work and the problematic 6.0L was just getting started. I was with Ford all the way through to the current 6.7L Scorpion engine. Each version of the Powerstroke through the years has had their fair share of problems. This was multiplied as the fuel injection system tolerances and injection process became much more precise in order to meet strict new emission standards.
For starters, most auto insurance policy applies to all drivers in your house: spouse, partner, roommates and relatives; people who might regularly borrow your truck. Say your buddy takes your truck and gets in an accident. Your liability insurance would pay to repair the other vehicle and any medical bills, up to your policy limits. The incident goes down as a liability claim against you and will, in most cases, cause your rate to go up. If your friend doesn't have auto insurance then you might have to sue them for what your policy won't cover, and the person your friend hit could come after you as well. Now you have a crashed truck and need to decide how you'll pay to repair or replace it. Parking tickets and red light cameras will go to the owner of the vehicle and you'd have to ask them to pay for it.
Starting off on an easy one: let's talk tires. Over inflated tires wear suspension components, don't have maximum traction and wear quickly. Under inflated tires hurt MPG, require longer stopping distances from the brakes and also wear faster than properly inflated tires. Keep tires properly inflated and rotate them every time you get the oil changed. Proper rotation will keep you buying tires in a full set, rather than in pairs which can be discontinued over time as well as the fast that two pairs of tires bought at different times will have different tread depth than each other.
Stay on your dispatcher's good side: Dispatchers control where and when you transport, being polite and patient with them will directly affect your miles and time, which is what goes into your paycheck. You wouldn't be rude to your paycheck; would you? Get them to count on you, and you'll count more miles.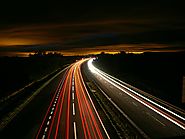 Do: Stop for a quick nap. Whether you sneak in a quick twenty minute snooze before hitting the road or pull over for an hour to count sheep, quick naps can give you enough rest to power through the next few hours.
1) Plan on getting stuck: If you are going with some buddies and other trucks bring along a heavy duty tow strap, preferably with nylon loops, not hooks; although hooks will work in a bind. Be careful when towing to not wrap it around a suspension arm, axle or bumper. If going alone bring a winch rated for 1.5 times your trucks weight.
When you think of a fuel treatment from Hot Shot's Secret Diesel Extreme probably comes to mind first. Diesel Extreme provides the deepest clean of the fuel system an additive can provide. It's so concentrated in fact, that it's recommended you only use it twice a year, or every 6 months. So what do you use in-between to combat Ultra-Low Sulfur Fuel and inconsistencies in diesel fuel? At Hot Shot's Secret we saw the problem and used it to create Everyday Diesel Treatment or EDT. EDT is designed to be used each time you fill your tank.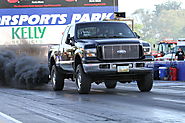 We've all seen (or have caused); thick, black smoke come from the exhaust of a diesel. It's some guy's favorite part of owning a diesel in fact. Let's talk about the different colors of exhaust smoke, their causes and solutions.
In November of 2015, our Marketing team sent out a survey to Diesel Truck owners who drive their diesel on a daily basis. The surveyed diesel owners had previously purchased and used Hot Shot's Secret additives on their equipment. They were asked if the product performed so well that they would recommend it to their diesel driving friends. 94% of respondents stated that they would recommend Hot Shot's Secret products to a friend who own a diesel.
Ever since the EPA mandated that all highway diesel fuel vehicles must use Ultra-Low Sulfur Fuel (ULSF) there have been problems. Diesel engines need to be lubricated on the fuel side, from the fuel tank to the injectors. ULSF is very dry, it does not provide the lubrication High Sulfur Fuel used to provide. Many Fleet Managers will tell you that an additive must be used with ULSF if you want your truck to be performing like it was designed to. Another common issue caused by ULSF is corrosion. All the metal parts touched by ULSF will eventually corrode, this is caused by the aggressive chemicals put into the ULSF.
Recent Tweets!
@mmterrill03 Mike we recommend you calling in 1-800-341-6515 and asking for Don. He'll be able to hammer down a solution for you.
Here is how other "Hyper" lubricants are destroying your engine. t.co/CRiPuFDLiz <-- Learn More
@mmterrill03 we don't recommend that. We do recommend 2 separate treatments on back to back oil changes for extreme cases of stiction.
Official Instagram