Find a Store »
More Products »
Special Promotions »
Look Inside a Diesel Engine
Mile after mile, the injectors in your diesel power your performance on the road. The injectors are under extreme pressure, up to 35,000 PSI, which efficiently atomizes fuel, providing a cleaner burn for more power. But high pressure leads to high temperatures, which burns the oil inside your injector. The oil changes into a gummy, sticky residue coating the internals and creating friction. That sticky friction is called "stiction". Your injectors with stiction can't deliver optimum performance. First a decrease in turbo boost, then loss of power and hard starts. Your oil pressure drops; you experience hesitation, idling, and excessive black smoke. Your lifetime fuel mileage decreases. Severe cases of stiction are often misdiagnosed as "failed" injectors.
Industry News
Powered by two diesel engines, this giant truck weighs in at an incredible 360-tonnes and is capable of moving 450-tonnes of rubble in one go.
In Texas, pickups are the tools that enable ranchers, farmers and others to do their jobs more efficiently. So when Ford, Chevy or Ram crank up the engine power, you bet it gets attention.
Dealers will receive an average payout of $1.85 million apiece in the settlement, according to filings made Friday in U.S. District Court in San Francisco.
Volkswagen AG has agreed to pay as much as $1.2 billion to its 652 U.S. dealers as compensation for a long emissions-cheating scheme, deepening penalties the German auto maker faces.
"It is an all-new SUV from the ground up and one that takes on the industry's biggest competitors with a stronger architecture, greater efficiency and more technology," Rick Spina, the vehicle's executive chief engineer, said in a statement.
The 2018 Equinox will be the first Chevy to be sold in North America with a fully turbocharged lineup of engines. Buyers can choose from a 1.5-liter turbo, a 2.0-liter turbo mated with a nine-speed automatic transmission or a 1.6-liter turbodiesel that GM estimates will achieve 40 mpg in highway driving.
The diesel will help Chevy as it begins selling the Equinox in about 115 new markets, vs. North America only today.
CK-4 oils are a direct replacement for current CJ-4 oils and are backward compatible with today's diesel engines.
ExxonMobil's CK-4 line will include synthetic Mobil Delvac 1 ESP 5W-40, Mobil Delvac Extreme – a premium synthetic blend – and Mobil Delvac 1300 Super.
Available in a range of viscosity grades, Mobil Delvac CK-4 oils offer improved oxidation resistance, shear stability and aeration control compared to today's CJ-4 oils.
FA-4 oils will mostly be recommended for use in model year 2017 and newer model engines. ExxonMobil's FA-4 products will include Mobil Delvac Extreme FE premium synthetic blend and Mobil Delvac Super FE.
The tests reportedly show that the vehicles in question (Fiat 500x, Jeep Renegade, Fiat Doblo) feature a software-controlled system that shuts down the emissions-control systems around 22 minutes after the diesel vehicles are turned on. In the current European test procedure, standard emissions tests run 20 minutes.
So, the systems that the KBA claim to have uncovered seem to have been designed solely to cheat the emissions tests.
A preliminary settlement for Volkswagen and Audi TDI diesel cars with 2.0-liter 4-cylinder engines is awaiting approval by a federal judge. But the Volkswagen Group and U.S. regulators have not made as much progress in addressing affected VW, Audi, and Porsche TDI models with 3.0-liter V-6 diesel...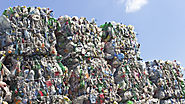 Songpol says the fuel generated from the plastic can be used for petrol or diesel generators, engines or even gas or jet turbines.
"We have been successfully producing quality fuels such as petrol, kerosene, diesel and fuel oil with lower emission and the technology also closes the loop of plastic product lifecycle compared to the current available waste disposal treatments worldwide," he says. "The fuel can be used effectively in systems like power generators or in machine engines".
Articles & Education
by Hot Shot's Secret staff
Trucker's Against Trafficking defines trafficking as "whenever people are bought and sold for forced labor or commercial sex". They state that "worldwide, there are an estimated 20.9 million slaves. Human trafficking has been reported in all 50 states, and the number of victims in the United States is estimated in the hundreds of thousands".
We've been in the industry since 1997 so we've seen competitors try all kinds of stunts over the years. Some of these feats are groundbreaking and influence the rest of the industry, while other attempts cut corners and make products that will actually damage engines. Some of these products come at the cost of their customer's engine longevity, affecting their livelihood, their safety and leaving them with large repair or replacement bills. In this article we will discuss chlorine, its use in engines, the harmful effects it has and how to protect yourself.
When I started working with Ford in 2005 I came at a prime time when the 7.3L Powerstroke was still coming in for warranty work and the problematic 6.0L was just getting started. I was with Ford all the way through to the current 6.7L Scorpion engine. Each version of the Powerstroke through the years has had their fair share of problems. This was multiplied as the fuel injection system tolerances and injection process became much more precise in order to meet strict new emission standards.
For starters, most auto insurance policy applies to all drivers in your house: spouse, partner, roommates and relatives; people who might regularly borrow your truck. Say your buddy takes your truck and gets in an accident. Your liability insurance would pay to repair the other vehicle and any medical bills, up to your policy limits. The incident goes down as a liability claim against you and will, in most cases, cause your rate to go up. If your friend doesn't have auto insurance then you might have to sue them for what your policy won't cover, and the person your friend hit could come after you as well. Now you have a crashed truck and need to decide how you'll pay to repair or replace it. Parking tickets and red light cameras will go to the owner of the vehicle and you'd have to ask them to pay for it.
Starting off on an easy one: let's talk tires. Over inflated tires wear suspension components, don't have maximum traction and wear quickly. Under inflated tires hurt MPG, require longer stopping distances from the brakes and also wear faster than properly inflated tires. Keep tires properly inflated and rotate them every time you get the oil changed. Proper rotation will keep you buying tires in a full set, rather than in pairs which can be discontinued over time as well as the fast that two pairs of tires bought at different times will have different tread depth than each other.
Stay on your dispatcher's good side: Dispatchers control where and when you transport, being polite and patient with them will directly affect your miles and time, which is what goes into your paycheck. You wouldn't be rude to your paycheck; would you? Get them to count on you, and you'll count more miles.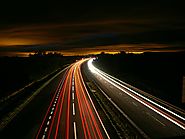 Do: Stop for a quick nap. Whether you sneak in a quick twenty minute snooze before hitting the road or pull over for an hour to count sheep, quick naps can give you enough rest to power through the next few hours.
1) Plan on getting stuck: If you are going with some buddies and other trucks bring along a heavy duty tow strap, preferably with nylon loops, not hooks; although hooks will work in a bind. Be careful when towing to not wrap it around a suspension arm, axle or bumper. If going alone bring a winch rated for 1.5 times your trucks weight.
When you think of a fuel treatment from Hot Shot's Secret Diesel Extreme probably comes to mind first. Diesel Extreme provides the deepest clean of the fuel system an additive can provide. It's so concentrated in fact, that it's recommended you only use it twice a year, or every 6 months. So what do you use in-between to combat Ultra-Low Sulfur Fuel and inconsistencies in diesel fuel? At Hot Shot's Secret we saw the problem and used it to create Everyday Diesel Treatment or EDT. EDT is designed to be used each time you fill your tank.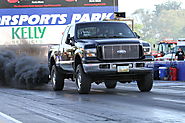 We've all seen (or have caused); thick, black smoke come from the exhaust of a diesel. It's some guy's favorite part of owning a diesel in fact. Let's talk about the different colors of exhaust smoke, their causes and solutions.
In November of 2015, our Marketing team sent out a survey to Diesel Truck owners who drive their diesel on a daily basis. The surveyed diesel owners had previously purchased and used Hot Shot's Secret additives on their equipment. They were asked if the product performed so well that they would recommend it to their diesel driving friends. 94% of respondents stated that they would recommend Hot Shot's Secret products to a friend who own a diesel.
Ever since the EPA mandated that all highway diesel fuel vehicles must use Ultra-Low Sulfur Fuel (ULSF) there have been problems. Diesel engines need to be lubricated on the fuel side, from the fuel tank to the injectors. ULSF is very dry, it does not provide the lubrication High Sulfur Fuel used to provide. Many Fleet Managers will tell you that an additive must be used with ULSF if you want your truck to be performing like it was designed to. Another common issue caused by ULSF is corrosion. All the metal parts touched by ULSF will eventually corrode, this is caused by the aggressive chemicals put into the ULSF.
Recent Tweets!
Most people wouldn't assume this was a mid-to-low 12-second truck -- they'd be wrong. t.co/tjR2viMY0z
Retweeted by Hot Shot's Secret
Tune in to @700wlw tonight! Our CEO and founder Chris Gabrelcik goes on air at midnight tonight (EST). Always a good time!

Wake up! It's trucking time! Happy hump day! t.co/m4dgkcVZEe
Retweeted by Hot Shot's Secret
Show

Media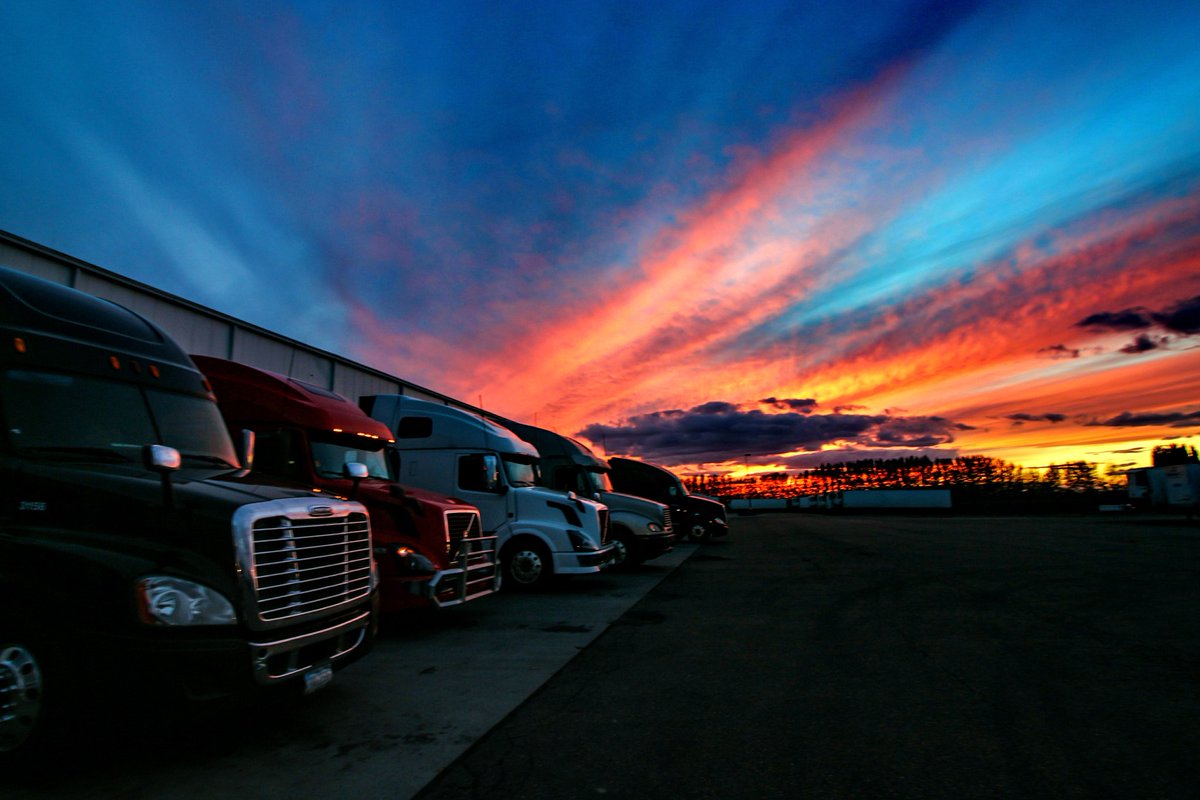 Official Instagram