"Cummins Engine Company" Turns 95 This Week!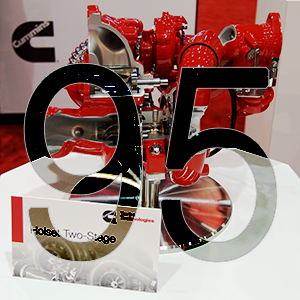 Did you know the multi-billion-dollar, Fortune 500 Corporation now known as
Cummins
, was founded on February 3, 1919?
Most people recognize the 'C' logo on Ram Trucks (and Dodge previously), but it also had an early racing pedigree. Notable successes were in the first half of the 20th century including Indianapolis 500 and various endurance races. Not only that, Cummins claims responsibility for the nation's first diesel-powered automobile! Currently, the 46,000 employee company manufactures a wide range of fuel systems, air handling, filtration, and last but not least, the popular 6.7L introduced in 2007.
Resource:
http://www.cummins.com