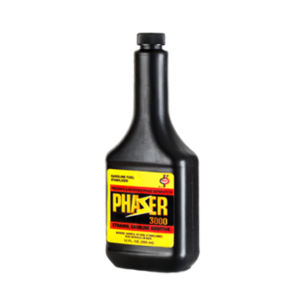 Primrose Phaser 3000 Gasoline Additive
DOUBLE POINTS now through Monday. Every dollar spent earns TWO points! 20 points equals $1 off future orders (account required, not applicable for "guest checkout")
Limited time, EVERY ORDER $99+ gets a
FREE

8oz bottle of FR3 Friction Reducer Treats 5 qts of oil.
Performance Characteristics:
Fights Ethanol Problems

Absorbs H2O

 Hot Shot Gasoline Additive Prevents Rust & Corrosion

Prevents & Reverses Phase Separation

Optimize Marine Engine Performance

Provides Seasonal Storage Stability

 Engine Performance Additive Improves Combustion/Fuel Economy

Reduces Fuel Waste & Emissions

 Fuel Additive Prevents Harmful Engine Acids

Prevention treat rate: 1, 12 OZ bottle for 50 gallons of gasoline

Phase separation reversal: 1, 12 OZ bottle for 2-10 gallons of gasoline
Share your thoughts!
Let us know what you think...