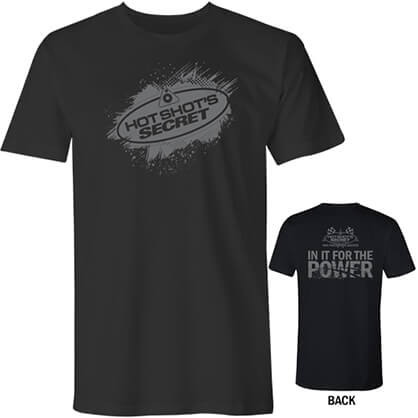 Official T-Shirt Front & Back Design
FREE SHIPPING

on every order (Contiguous US)
FREE SHIPPING over $100

Alaska & Hawaii, limited time only!
(Exclusions Apply)
12 Days of Christmas has begun!
Check back daily, December 5th - 17th. Every morning through midnight, a new sale will go live.
Wednesday 12/12

$25 OFF

Frantz Filter Kits
Your choice!
Grab some Hot Shot's Secret apparel – show everyone you're in the know!
Share your thoughts!
Let us know what you think...