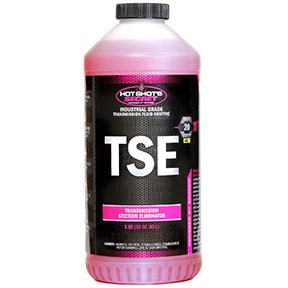 Transmission Stiction Eliminator
FREE SHIPPING on every order
(Contiguous US)
Limited time! Every order over $35 receives a
FREE

32 oz bottle of Stiction Eliminator $32 Value.

Now shipping to USA, Canada, Australia
Hot Shot Stiction Eliminator
reduces
operating temperatures
Eliminates stiction
from all automatic transmissions
Reduces
coefficient of friction
Transmission stiction eliminator minimizes metal to metal contact
Eliminates
rust & corrosion
Smooths out gear changes
5 year shelf life
Recommended for ALL automatic and CVT transmissions.
TREATMENT RATIO
1 QT / 20 QTS FLUID
Share your thoughts!
Let us know what you think...