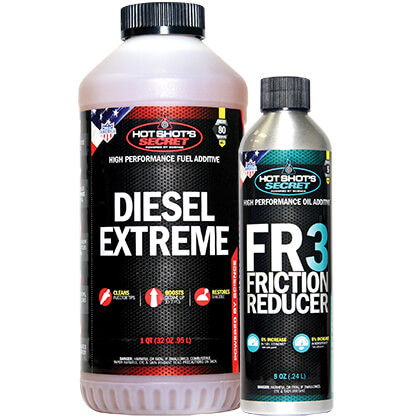 Beer Money Bundle
FREE SHIPPING on every order
(Contiguous US)
Limited time! Every order over $35 receives a
FREE

32 oz bottle of Stiction Eliminator $32 Value.

Now shipping to USA, Canada, Australia
INCLUDES:
32 OZ
Hot Shot's Secret Diesel Extreme
, the initial treatment for the entire fuel system.
8 OZ FR3 Friction Reducer, providing patented nano technology that fills and attaches itself to the microscopic crevices inside the engine.