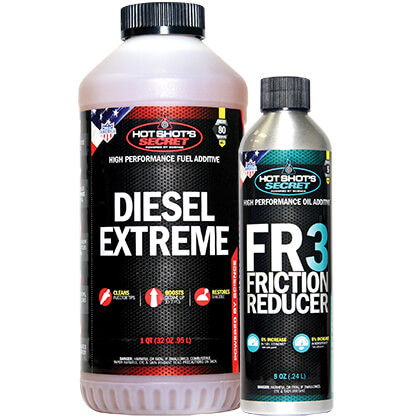 Beer Money Bundle
FREE SHIPPING on every order
(Contiguous US)
Be a part of the science, limited time!
FREE

BOTTLE OF GASOLINE FUEL ADDITIVE WITH EVERY PURCHASE.
Be the FIRST to test our new one tank gas injector cleaner!

Now shipping to USA, Canada, Australia
INCLUDES:
32 OZ
Hot Shot's Secret Diesel Extreme
, the initial treatment for the entire fuel system.
8 OZ FR3 Friction Reducer, providing patented nano technology that fills and attaches itself to the microscopic crevices inside the engine.