Feel the Power, AGAIN
Hot Shot's Secret 2 Step Treatment Eliminates Stiction from your DIESEL

Restore original performance power

Scrub stiction from your oil & fuel system

Remove I.D.I.Ds


(internal diesel injector deposits)





Guaranteed or your money back!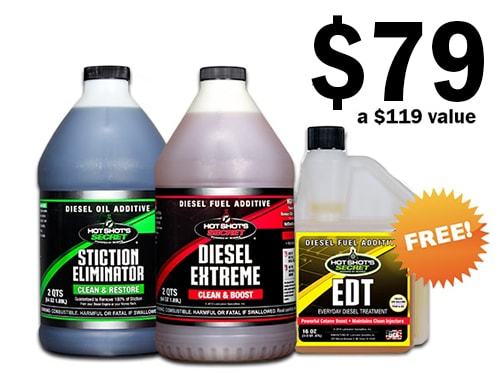 Save $40 off MSRP

FREE

BONUS Bottle of EDT
FREE

Shipping

Bill – November 25, 2016
"Put this in my '01 Chevy Duramax LB7 and after about 4k miles the truck definitely runs better with no smoke at all saved me $$$$ on replacing injectors."

-Treats ANY Size Pick Up Truck
-One Year's Worth of Stiction Protection
-Enough Everyday Diesel Treatment To Turn 400 gallons of diesel fuel into Premium
EXCLUSIVE 2 STEP TREATMENT: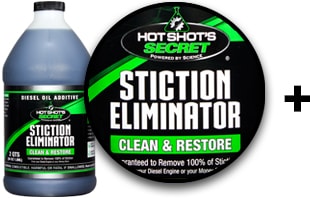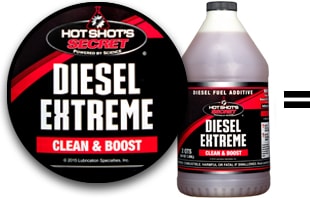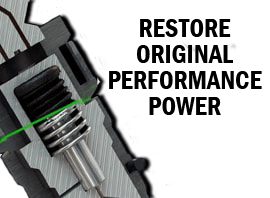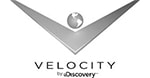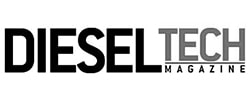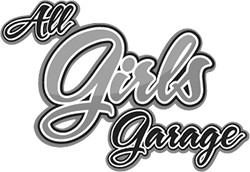 Christian from Utah (verified owner) – July 25, 2016
"I have a 2004 Ford F250 with a 6.0 power stroke diesel. The truck has about 88,000 miles on it. I have been experiencing poor starts, poor acceleration, poor towing, and just a general lack of power and responsiveness in the truck for quite some time. I've had it in the dealership numerous times for repairs turbos and different things, and have lost one injector recently. I put in Hot Shot's Secret about 3-4 weeks ago. I've driven about 500 miles since putting it in, and I have noticed a significance improvement in the overall power and response of the truck. It started easier, it's quicker off the line, it tows better. It just runs smoother and better all around. It's been a great improvement and the truck is running better now than it has in quite some time, even after the repairs that the dealership has been doing."
STICTION steals power from your diesel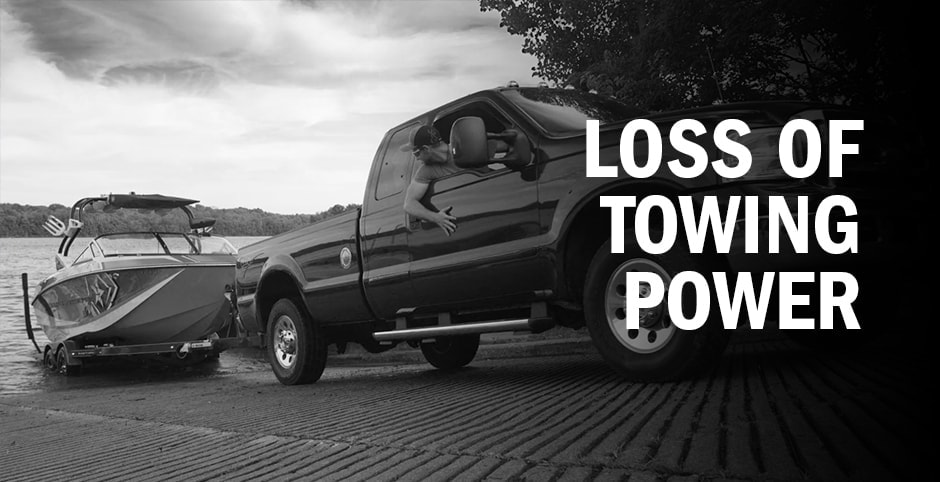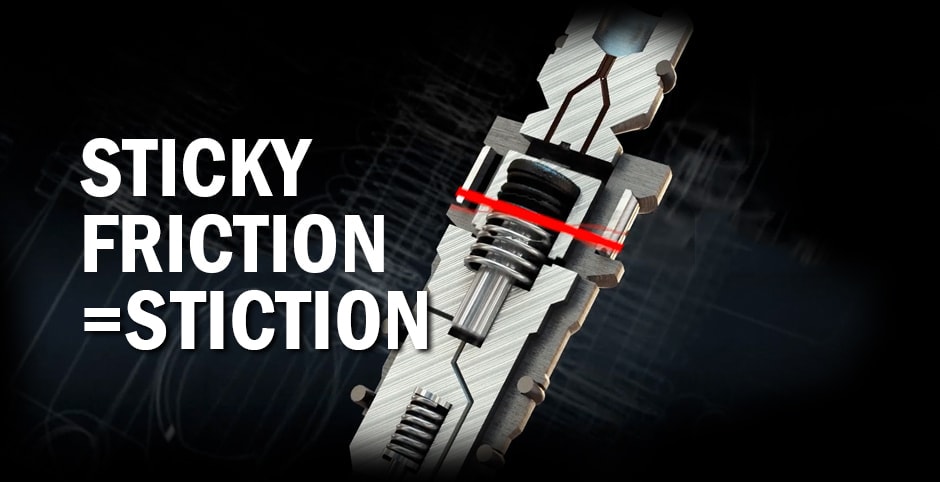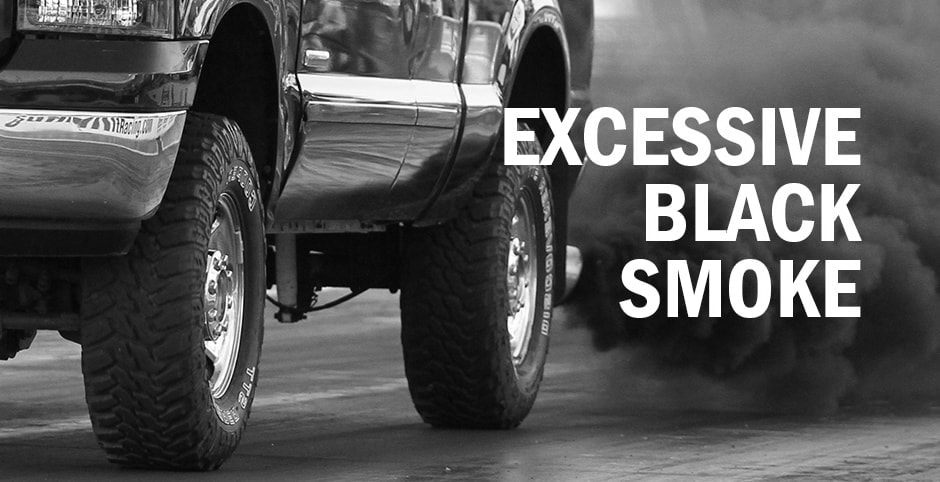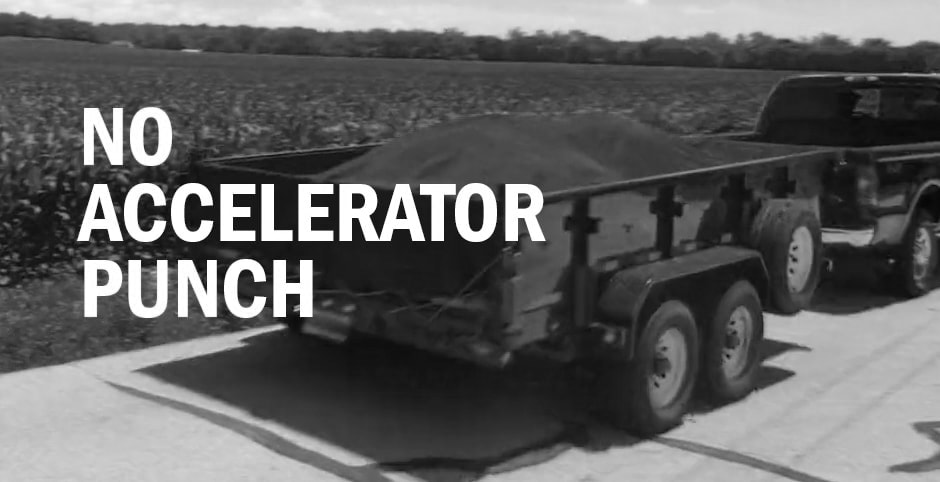 2 Step Treatment RESTORES
original performance power
Feel the Power, AGAIN
Restore original performance power

Scrub stiction from your oil & fuel system

Remove I.D.I.Ds (internal diesel injector deposits)

Guaranteed or your money back!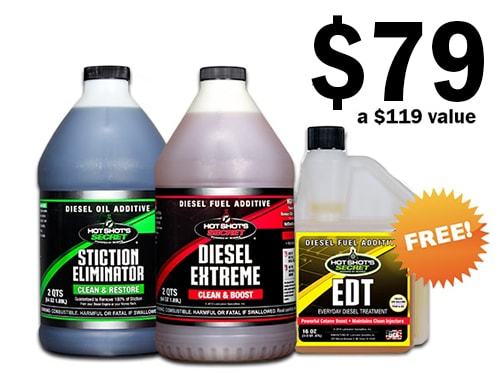 Save $40 off MSRP
Only $79 With

FREE

Shipping

FREE

BONUS Bottle of EDT

Gerald Williams – October 18, 2016
"I have been running the Stiction Eliminator and Diesel Extreme in my 1999 Ford 250 Lariat 7.3L from about 75,000 miles. I now have 210,000 miles. Truck has all the original parts on the engine (also same transmission)!"
Questions about ordering? Call 800-341-6516